We spoke to Nick Coverdale, a supply chain expert and industry guru on the commoditisation of freight forwarding.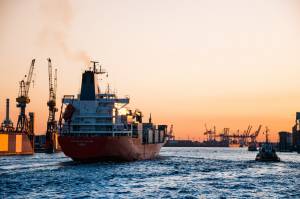 We spoke to Nick Coverdale, a 40-year Supply chain guru about his new venture, '
Agree Freight
' and got some tips for new time importers.
Nick is the creator of Agree Freight, a digital solution that seamlessly allows the industry to agree a price to book freight on a vessel in seconds rather than days.
Nick Coverdale: Logistics and Freight Forwarding Expert
Nick Coverdale is a 40-year Supply chain logistics veteran who began his career in London before moving to Hong Kong in 1986.
He founded Hong Kong-headquartered Eurobox with an eye to the European market and later incorporated Piff Shipping to form a multimodal transport group.
Building from his Hong Kong base eight offices within China; three in Spain with other offices located in Curacao, Holland, Malaysia, Philippines, Taiwan, Thailand, Singapore and the U.K.
He sold his shares in the group to Worldnet Logistics in 2011.
In 2012, Nick launched Aeromar, a SEA-AIR operator with dual bases in Dubai and Hong Kong, which is still in existence today.
Nick's is now pushing on with Total Shipping Services, is based on his "Agree Freight" concept, a digital solution that seamlessly allows the industry to agree a price to book freight on a vessel in seconds rather than days. It is the first step in a set of futuristic solutions to revolutionize the end-to-end supply chain.
Why is container shipping so difficult?
Since the industry has been commoditized, operators have been vying to cut costs and this has resulted in a dramatic fall in service levels. Customer service has shifted from being user friendly and drifted to buyers of freight, with little interaction and long delays to confirm business.
Agree Freight is changing the mind-set through working in a way comparable to online flight portals, such as Expedia or Kayak.
Live prices for container lines are displayed throughout the Agree Freight website, which can be selected and booked immediately.
Take a scenario that some readers will recognize.
A fashion house in London has an order ready in China mid-afternoon, GMT. They need to find the quickest ship available.
Within our data, we have every sailing in the world available. The importer can access sailings from the five South China ports, to both Felixstowe and Southampton; can select the price and the booking can be executed immediately, with the shipper receiving the container to be delivered to load at the Chinese port before the customer wakes the following day. This can be achieved in less than 30 seconds.
What is currently on offer will take 2-3 days, possibly more. Every day saved in the supply chain is vital to many importers.
How does Agree Freight work?
What three tips would you give importers when working with international suppliers?
1. Control your suppler chain at the earliest possible point. Use Incoterms FCA.
2. If you're a new importer, don't DIY. You will need a forwarder, but check if they understand the market that you buy from, and that they are fully licensed.
3. Don't sacrifice transit time for small savings; it will always come back to bite you.
Agree Freight is hinged on innovation in fintech and transport, what are the most exciting features and projects you're working on at the moment?
For international trade, it is the transferable electronic bill of lading and the gathering of all parties into both a physical and fiscal chain, while keeping the cost of each agreed transaction confidential to only the parties involved. There is transparency, and there is too much transparency.
What's next for Agree Freight?
We are already making RFQ obsolete. The implementation of a fully priced, door-to-door TMS will give the buyer continuous choices and pricing, all bookable/ agreeable on demand. This is not "we will get back to you tomorrow". We intend to make everything instant, with will see the obsolete RFQ joined by the redundant RFI.
To accelerate , we are hoping to find some like-minded funding partners who share our vision of need for the shipping industry's future.
Read our freight forwarding guide to find out about all of the other forms of shipping, or, if you'd like to find out more about how FOB can be used for your business, read our FOB Guide here. 
Want to find out more about shipping and transport?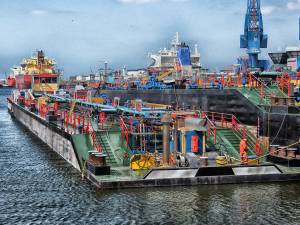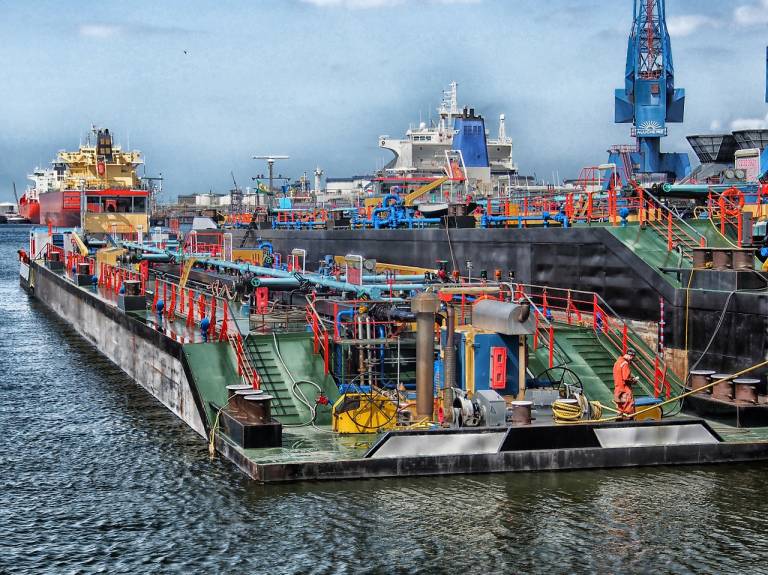 View our Shipping and Logistics Guide