We spoke to Priyanka Mallick at Q&Q Research Insights about the state of the Indian agriculture sector and the agri revolution that's going on right now.
What's driving India's agri market today and why?
Demand Strength –

A large population is believed to be a key driver of agrarian demand growth. A rise in urban and rural income can also be termed as a key factor for higher demands

Increasing Exports –

Indian agriculture has also benefitted from rising external demand and the sector's wider participation in the global economy.

Demands from Middle Eastern countries and Central Asian nations have increased in the last 5 years

Increased Mechanisation –

 

Mechanisation helps in raising farm income by increasing productivity and limiting post-harvest losses. Government of India is focussing on increasing its reach of farm mechanisation to the regions where availability of farm power is low and to small and marginal farmers.

Favourable Policies Are Supporting the Sector Growth – Numerous policy initiatives by current and previous governments are also playing an important role. A key scheme is Paramparagat Krishi Vikas Yojana that has led to development of various organic clusters with very low chemical dependency. Pradhan Mantri Gram Sinchai Yojana has also played a major role to irrigate the agrarian lands making the road to agrarian development little smoother. A unified national agricultural market is also a provision aimed at giving boost to India's growing agrarian economy. Government's policy initiatives to satisfy domestic demands by reducing wheat import duty from 10 per cent to almost zero and capping import limits to two lakh tonnes by importers in pulses has started showing its positive impact on Indian market.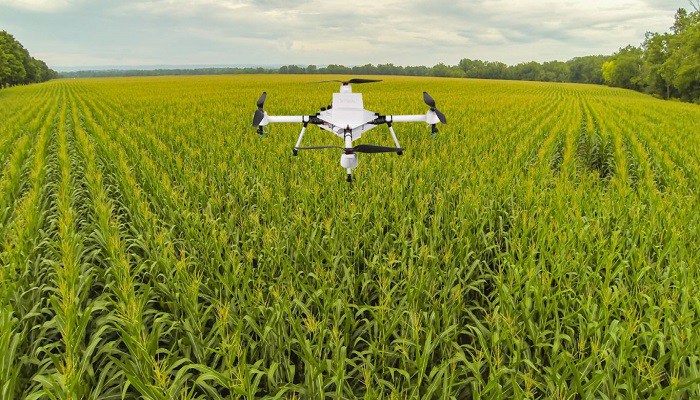 What megatrends within the global agri space and where does India lie within this?
Megatrends –

A series of "megatrends" will permanently reshape agribusiness as the world's producers and industry stakeholders recalibrate to tackle the challenges of feeding 9 billion people in 2050

Demographic shifts – Population growth is a given; however, the buying power of a growing global middle class qualifies as a megatrend. The global population is set to increase by 18 percent by 2050, "but the projected increase in global food consumption is expected to grow by 35 percent," he reports.
Shift in global economic power – The forecasted 2050 GDP of seven emerging economies (E7 = Brazil, China, Russia, India, Indonesia, Mexico, Turkey) will nearly double that of the G7, i.e. United States, Canada, France, Germany, Italy, Japan and the U.K. "The economic power of these economies will drive investment in agribusiness as local governments focus on being able to feed their citizens
Accelerating urbanization – The vast majority of global population will live in urban areas by 2030. Such change will require new means of agricultural production and distribution to deliver food into city centers.
Resource scarcity – Resource scarcity caused or accentuated by climate change will require improved crop technology, producing higher yields with fewer inputs.
Evolving technology –The rapid increase in development and acceptance of technology will be utilized to meet food demands, i.e. better yield through genetically modified (GM) seeds and limited use of resources.

Apart from the above trends there are some of the micro trends that will have an impact on the global agri food industry. These factors include:-
Growing trade of processed foods

Changing consumer needs

Rising disposable income

Improved diets in many areas

Industry consolidation
How green is the agri industry in India, and what are the big cities doing to curb pollution?
India currently holds a prominent position among 172 countries that actively practice organic agriculture globally. At present, the country is home to more than 6, 50,000 organic producers, 699 processors, 669 exporters, and 7, 20,000 hectares under cultivation.However, with only a meagre 0.4 per cent of total agricultural land area designated for organic cultivation, it is evident that this industry still has a long way to go in terms of growth.
Moreover, since the organic food segment is still at a nascent stage in India, both the government and other private players will have to develop a strong policy framework that can benefit all involved. For now, it can be safely concluded that the organic farming industry in India holds immense potential to grow, provided it receives steady investment, and benefits from both existing and new initiatives, which can further its growth.
These changes have been due to combined efforts by the government and as well as the urban consumers. Several schemes and programmes have been initiated by the Central government  to create awareness about organic farming. Following some comprehensive policy implementation and rigorous efforts, the Indian state of Sikkim has been officially named the first fully organic state in the country in 2015.
Additionally in an effort to live a healthier lifestyle, consumers  prefer naturally grown wholesome organic produce.To fulfil their demands many private organic players have cropped in various megacities across the country, the biggest concentration of such startups was found to be situated in the city of Bangalore (Bengaluru). Known as the IT hub of India, Bangalore's multicultural and tech savvy youth population is one of the key reasons why this city has become a fertile breeding ground for several organic farming startups. Driven by an ever increasing urban population, Bangalore is gradually witnessing a rising demand for organically grown food stuff – a trend that shows no signs of slowing down anytime soon.
What's next in terms of technology within the agri industry?
Here are some trends in agritech innovation we believe will drive the sector in the coming 5-10 years
Farming-as-a-Service- "Farming as a service (FaaS)" is a concept introduced to India by a company called 

EM3 Agri Services

, which offers farming services and machinery rentals to farmers on a pay-for-use basis. The concept has caught on and there are other agriculture equipment leasing and farm services startups in the space including 

Goldfarm

, 

Ravgo

, 

Oxen Farm Solutions

, and 

FarMart

. The average farm holding in India is small , which makes renting affordable to small and marginal farmers.
Big Data for improving farm productivity- Farm productivity in India is one third to one half less than the world. There are a growing number of big data technologies aimed at improving the efficiency of farming and in supply chain such as drones, sensors, and other IoT technology, and data analytics to provide decision support to farmers and other players in the supply chain. 

CropIn

, AgRisk, AgNext, 

Skymet

, 

Stellaps

, and 

Airwood

are some of the examples that are working on this theme.
Market linkage models for farmers- Indian agriculture is supply driven and less market-driven compared to other markets. This is the primary reason for seasonal food inflation as well as significant food waste and value loss along the supply chain. This in turn could require innovations to help farmers with the timely and accurate estimation of sowing and harvesting in the context of patterns in consumer demand. The way forward will probably be hybrid models involving Big Data and Aggregation to help farmers with the timely and accurate estimation of sowing and harvesting in the context of patterns in consumer demand. 

Sabziwala

, MeraKisan, Dehaat are some of the start-ups who have demonstrated successful aggregation in horticulture.
Supply chain models for dairy and horticulture- The dairy and horticulture industries are growing faster than the grain industry in India. Milk production in India is approx. 150 mn tonnes and horticulture production is approx. 270 million tonnes. For the first time in Indian history, horticulture production has outpaced food grain production.  There is need to optimize these supply chains for both milk and horticulture. Solutions that can preserve the quality, reduce waste, improve traceability, and improve shelf-life efficient aggregation, transportation and storage, are in need. Farm to consumer milk supply chain models, such as LaVeda, Farmery, Puralite, and 4S Foods have been able to innovate supply chains and scale up at a city to regional level.
Do you export to India?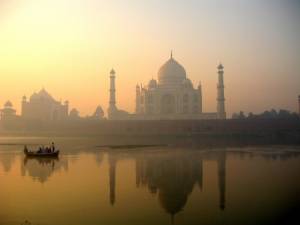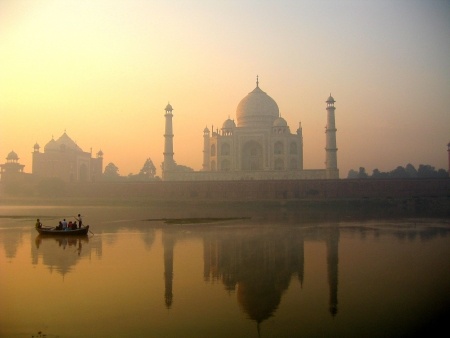 Check out our India Import-Export Guide