Computers have become an essential tool for any business. Every aspect of business operations depends on efficient storage, fast processing, and reliable recall on a wide variety of electronic devices — mostly located in the office.
Should You Take Your Business to the Cloud?
Businesses also need flexibility for their operations. Their logistics chains require suppliers who can adapt quickly to changed circumstances. Product lines may rise and fall in profitability. Operations may soon need to move and may require greater physical mobility than in previous decades.
"The Cloud" is one of the current options for business information storage and retrieval. The Cloud, or "cloud computing" simply refers to the ability to store and access data on the internet rather than the hard drive (or on paper). That is, no applications are installed on the hard drive, and no data is saved there.
Storing on the hard drive, also called local storage, can provide advantages, but intelligently executed cloud computing has a lot more benefits and none of the disadvantages (such as when your hard drive crashes). As a default proposition, you should take your business to the cloud.
Functions in the Cloud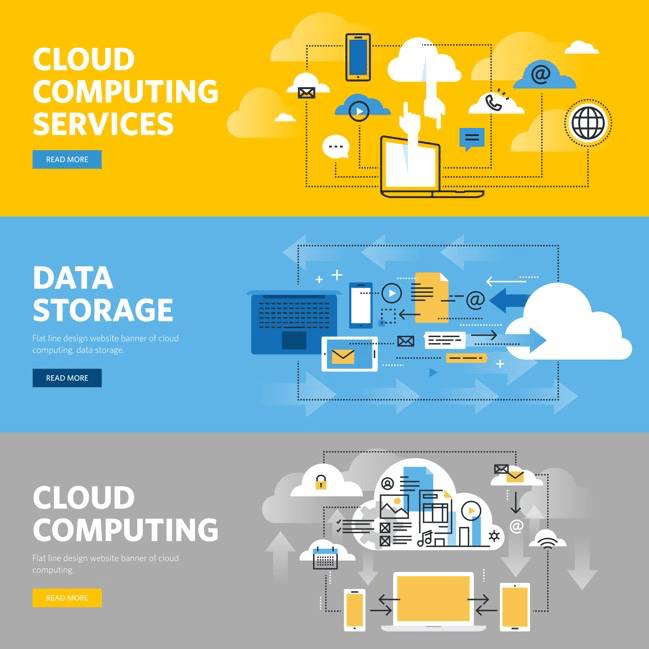 Running business operations in the cloud is different from the individual's use of the cloud. Business will have a greater need to coordinate with multiple people and locations — and will require more storage capacity.
Cloud computing simply places all your software needs online. Cloud computing services usually fall into three groups:  Software as a Service (SaaS), Platform as a Service (PaaS), and Infrastructure as a Service (IaaS).
Software as a Service
Software as a Service means you are merely subscribing to a software provider, rather than licensing a copy and installing it on your equipment.
The provider updates the software and installs patches when needed. The customer pays on a monthly (or annual) basis, which allows for better budgeting. Most SaaS packages are readily scalable, allowing greater access to more services (or fewer), as well as working within the size of the customer's organization.
The software is available anywhere the internet can be accessed, allowing lighter, more convenient devices to be used.
Microsoft's Office 365 is an example of SaaS. All the components of the Office suite are available online — nothing needs to be installed on a hard drive.
Platform as a Service
Platform as a Service underlies much of the work done by SaaS. Platform as a Service usually works well with software development, allowing everything to be in one "place" for ease of use.
PaaS providers work with a business's existing technology to provide the essential services that make the business function. Applications are hosted on the PaaS provider's hardware, and the PaaS provider is essentially providing the computing power to allow the customer to focus on application operation and creation.
Infrastructure as a Service
IaaS is the most basic cloud computing setup. IaaS providers create the basic computing and networking setup, as well as the way for customers to access it.
The customers then need to create their setup, just as they would have to do with an infrastructure located in-house. The operating systems, applications, data, as well as maintenance and management of the systems, are all fulfilled by the user.
Security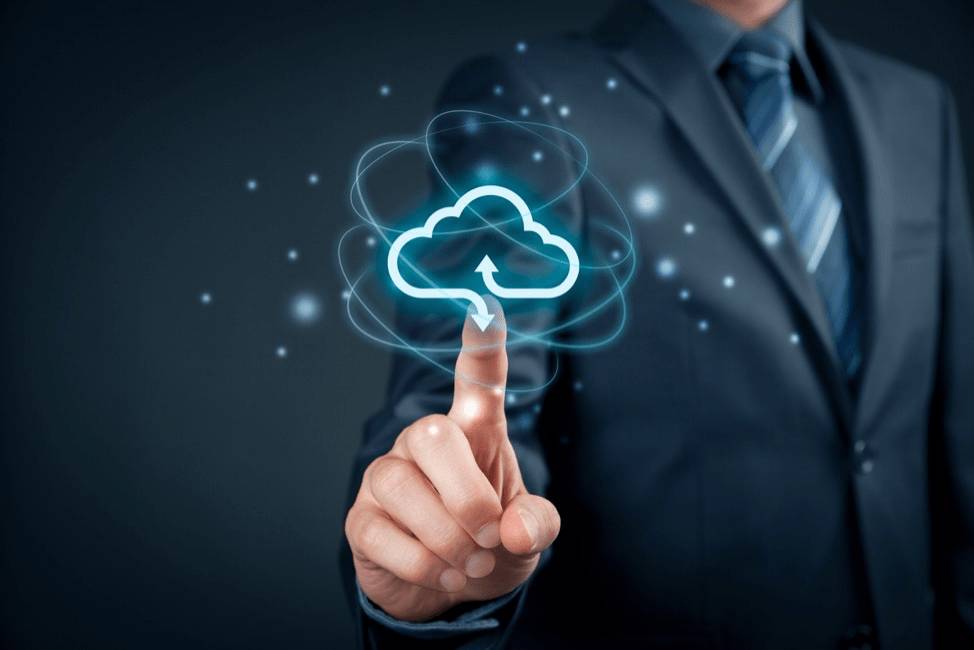 A lost or stolen laptop not connected to the cloud with information on the hard-drive is a potential disaster. On the other hand, a lost or stolen laptop connected to a robust cloud computing system can be a minor inconvenience.
Most cloud computing systems will allow both the recovery of information from the hard-drive and its deletion, ensuring your business retains its valuable information security.
Firms that provide medical cloud services are HIPAA-compliant. Always complete your research when seeking a new medical cloud service – compliance should be a fundamental part of their service. Cloud providers must provide security to remain in business.
Collaboration and Integration
The ability of all the people in your business to work together on the cloud may be the single biggest positive reason to run your business in the cloud.
Collaboration on work — especially for people in separate locations—is significantly easier in the cloud. Between communications applications, such as Zoom or Skype, as well as Google Docs and other cloud-based connections, teams can get work done together without unnecessary travel.
Small businesses benefit from the cloud providers' economies of scale by paying for only what they need. Using these services to integrate back-office operations allows the owners and staff to focus on the goals of the business.
Cost Savings
One of the big advantages of cloud computing is the cost savings. Individual users may not see significant savings, but businesses, especially those with multiple users, will.
Most cloud computing providers charge based on the use you make of the service—pay-as-you-go. They are profitable because economies of scale allow the provision of services at a low cost to many users.
Consulting costs are consistently lower for firms using the cloud. They spend 25 percent less for support personnel.
Ease and Functionality
One major advantage of cloud computing is the ability to access the most recent version of documents. Everything is stored centrally, and simultaneous collaboration is frequently, if not always, possible.
Cloud computing offerings are also easily scalable to meet your needs, rather than those of the provider. Installed software might require you to buy extra licenses, which would sit unused (but paid for) until additional staff came on board. Cloud computing allows the quick and easy addition of users.
Information is mobile in a cloud environment. People can access needed information anywhere, making working from home or on business trips significantly more convenient. Employees benefit as this may help with the work/life balance.
Innovation
One advantage of cloud computing is product innovation. Many businesses have found that cloud services allow for greater innovation.
The low-cost and high scalability of cloud computing contribute to this ability to innovate. It allows much more information to be gathered into one "place," and that information can be analyzed more thoroughly.
Migrating to the Cloud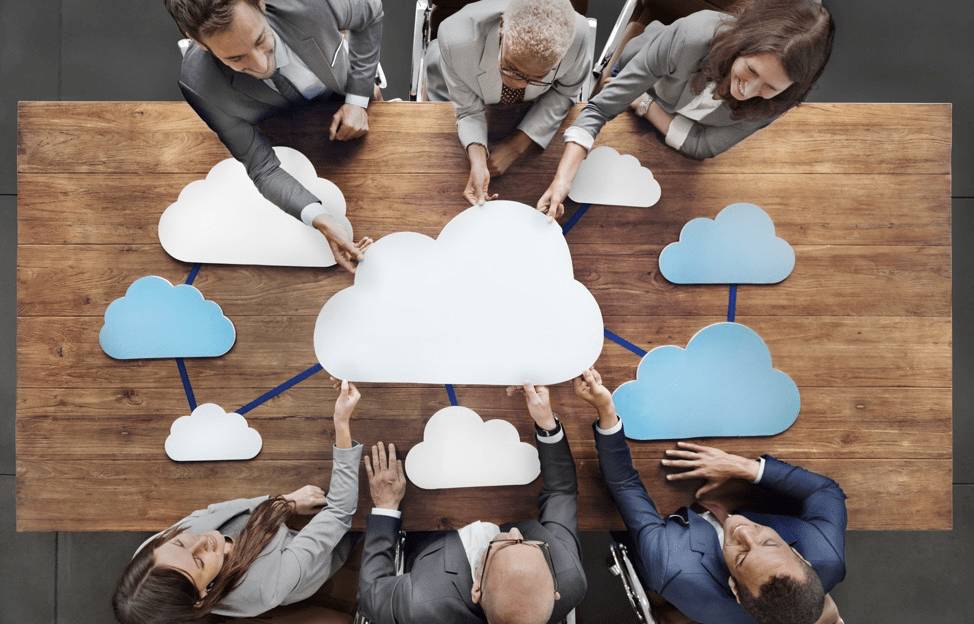 When planning a migration to the cloud, several items should be carefully considered.
Credit card and other sensitive information must be protected. Maintaining your own server for these sorts of operations may be worth considering.
Plan the move carefully and thoroughly, working with your team to determine the best way to make the migration. Consider moving one set of operations at a time to the cloud, rather than everything all at once. Make sure you have covered your logistical needs and other operations before the migration.
Work with your cloud providers to continue ensuring security.
Creating virtual machines throughout your business is the best first step to migrating to the cloud. Not all businesses can virtualize their existing servers, but the ability to do so makes the migration easier.
Cloud computing is the model of the future for business — and probably personal computing. The workspace of the future will have few desktop towers, and perhaps not as many laptops as now, with dedicated terminals allowing immediate and direct connection to the cloud.
The added security, return on investment, and business flexibility all indicate that taking your business to the cloud is not only smart but almost necessary.