For those operating in the Foreign Exchange market, whether simply picking up travel money for their holiday or trading for profit, 2018 saw a number of developments that have either already impacted or are set to make an impact in 2019. With the automation of foreign exchange providing new opportunities for companies across the globe, 2019 is set to be a big year in terms of trends. Here, we are going to take a look at one particular umbrella trend – automation. So, how is automation set to change forex this year?
Accurate And Reliable
One of the main reasons for the introduction of an automated program into the ever-volatile foreign exchange is the need for accurate and reliable information when it comes to buying and selling within the market. Automated software helps the user to monitor the stock of a foreign currency and make an informed decision about whether to buy or sell the stock at this time.
Therefore, this is more reliable than a stockbroker or than trying to understand the information yourself. This kind of system will not only give you the much-needed news and data but advise you as to when is best to work your stocks to make the most money from market trends. The level of monitoring provided by this computer program and robotic auto trading allows for the most accurate readings and reporting, ensuring that any trader or business can stay.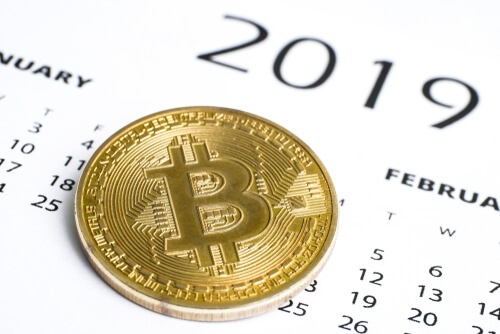 Being Ahead Of Trends
Another trend to bring forward into 2019 is actually being ahead of the trends. This is a key part of handling foreign exchange markets, as this ensures that both businesses and individuals that are looking to trade on the market have the opportunity to do so with a level of success. Through automated foreign exchange trading, the market opens up to a number of people looking to trade even if they aren't highly experienced in handling upcoming or ongoing trends.
When done manually, it is important to look at both upwards and downwards trends when analysing a market. Despite the automated nature of some programs, it's important to ensure that you are still keeping an eye on what these could be in order to determine and maintain exchange activity within your decided level of risk.
Perfect For Beginners
The automated element within foreign exchange is brilliant for those that are looking to join the market for the first time, or who are still taking their first few steps into the market. An automated exchange can be accessed with ease online and helps you to track both upwards and downwards trends, determine the best times to make a move and in some cases, even conduct the trade for you to help you have the best possible time of trading to earn you the most ROI.
Automated platforms can advise those that need it when to buy and sell specific stocks to make the most money for your business and while this shouldn't be relied on solely, it can be a great way of learning the ropes when you're getting started and helping your business to become involved in overall the market and understand it properly.
Trading Analytics
Another development within the automated FX exchange is the fact that the tracking codes can be embedded. This is beneficial as you will then have a more in-depth knowledge surrounding the trends and be able to correlate this to a loss or an increase in value. It allows for deeper analysis and a better understanding for any business that is looking to break into the market for the first time and also allows them to relay data back to those shareholders within the business promoting open communication at every stage.
Conclusion
Regardless of whether you're looking to get involved with trading in the foreign market in 2019, or you're already knee-deep in currency, automation is set to make a lasting impact on the market itself this new year. From making trading more accessible to beginners, to making things more accurate and reliable, there's plenty that makes automation the logical next step in the trading world. Making more informed decisions is simpler than ever before, so why not give it a try for your business today?