It's no surprise that the consumer demand for sustainably sourced products continues to grow. With 2019 hailed 'The Year of the Vegan' by The Economist, there are hundreds, if not thousands of initiatives from corporates to jump on the bandwagon and brand their efforts of ethical sourcing and sustainability. But do consumers really care?
TFG looked into some of the reports and studies to try and find empirical evidence of consumer behaviour on shopping habits in relation to sustainability. We looked at some of the methods corporates use to produce and then sell products, and whether or not they have an impact on their end consumers or customers.
For many companies with complex supply chains, providing transparency in the source of goods, reducing costs, waste and ethically sourcing goods are often associated with corporate social responsibility, improving the corporate's brand identity, which is often perceived to fit well with the consumer.
In summary, an organisation might want to ethically produce products in order to:
Mitigate risks
Reduce operating costs (waste, process, supply chain)
Improve their reputation through CSR and brand
What is ethical sourcing?
Simply put, ethical sourcing is the methodology one uses to ensure they have responsible supply chains, that is, the products used are sourced in a sustainable and ethical way.
According to Smarta, ethical sourcing means meeting a set of 'decent' labour standards during the manufacturing of products and sourcing of meetings. This includes paying fair wages, and ensuring safety and hygiene conditions are met.
This includes:
Environmental impact
Social impact
Treatment of employees / workers
As a result of this, corporates have been implementing measures to evaluate how goods are sourced (know your supplier, know your supplier's supplier), as well as an investigation in the working conditions, which forces openness and transparency within the supply chain.
Within the trade and commodity finance space, there has been a particular focus on ethical sourcing and sustainability within the metals and soft commodity space, particularly where there are complex supply chains.
Is ethical sourcing commercially viable?
According to Steve Polsjki, Commercial Director of Responsible Supply Chains at Cargill, consumers tend not to want to pay a premium for sustainably or ethically sourced products, which poses a commercial challenge to corporates. Therefore, looking at other commercial objectives around mitigating risk, reducing any operational costs or inefficiencies or brand image perceptions.
Anne-Titia Bove, a specialist at McKinsey's Sao Paulo office talked about the need to link the global sustainability agenda with supply-chain sustainability goals which in turn needs to roll into customer demand and onto corporate agenda.
Do consumers follow through?
On the other side of the coin, many corporates believe that although consumers think that they care about the issue of ethical sourcing and sustainability when it comes to actions and shopping habits.
The term 'passive-eco friendly' has often been applied to these types of consumers. A recent report 'Saying One Thing and Doing Another' targeted millennial who cared about organic and ethically sourced chocolate but when it came to buying that, they did not, is a common attribute that could probably be extended to other categories and verticals.
Which companies are addressing ethical sourcing in the supply chain?
We spoke to Shona Tatchell at Halotrade, an example of one company addressing sustainability in the supply chain finance market using distributed ledger technology. Shona said:
"Globally, the market for information required for sustainable and legally/regulatory compliant sourcing of commodities in value chains is either broken or non-existent, compounding any structural financial inequity within those same value chains. This is a major impediment to achieving several of the Sustainable Development Goals, as well as an impediment to opening up new sources of value for businesses."
"Products at times suffer from opaque and undifferentiated traceability, particularly in the earlier stages of a supply chain as individual products lack a corresponding individual identity. In order to better understand the impact and provenance of the products we consume, our supply chains must become more traceable and transparent."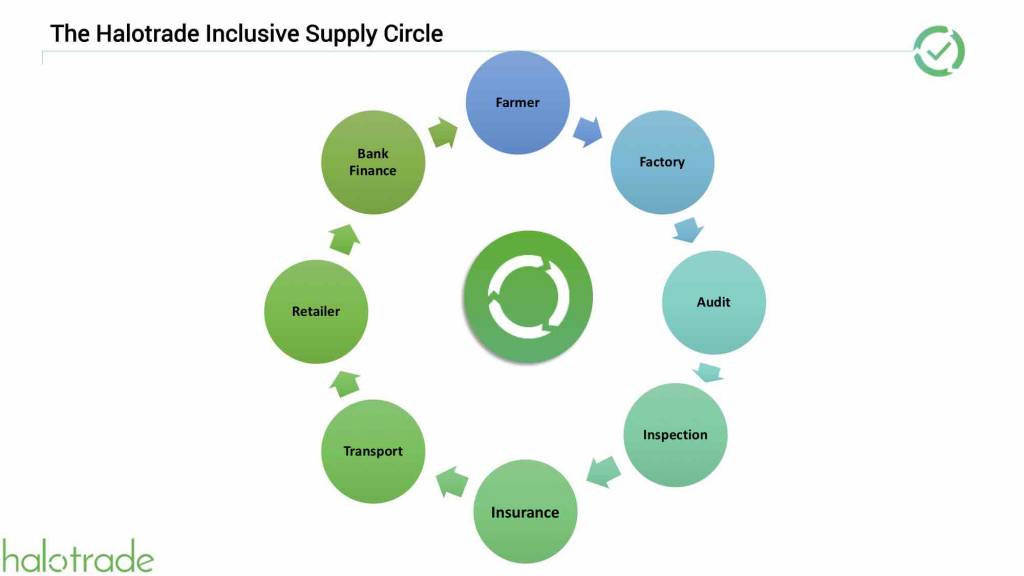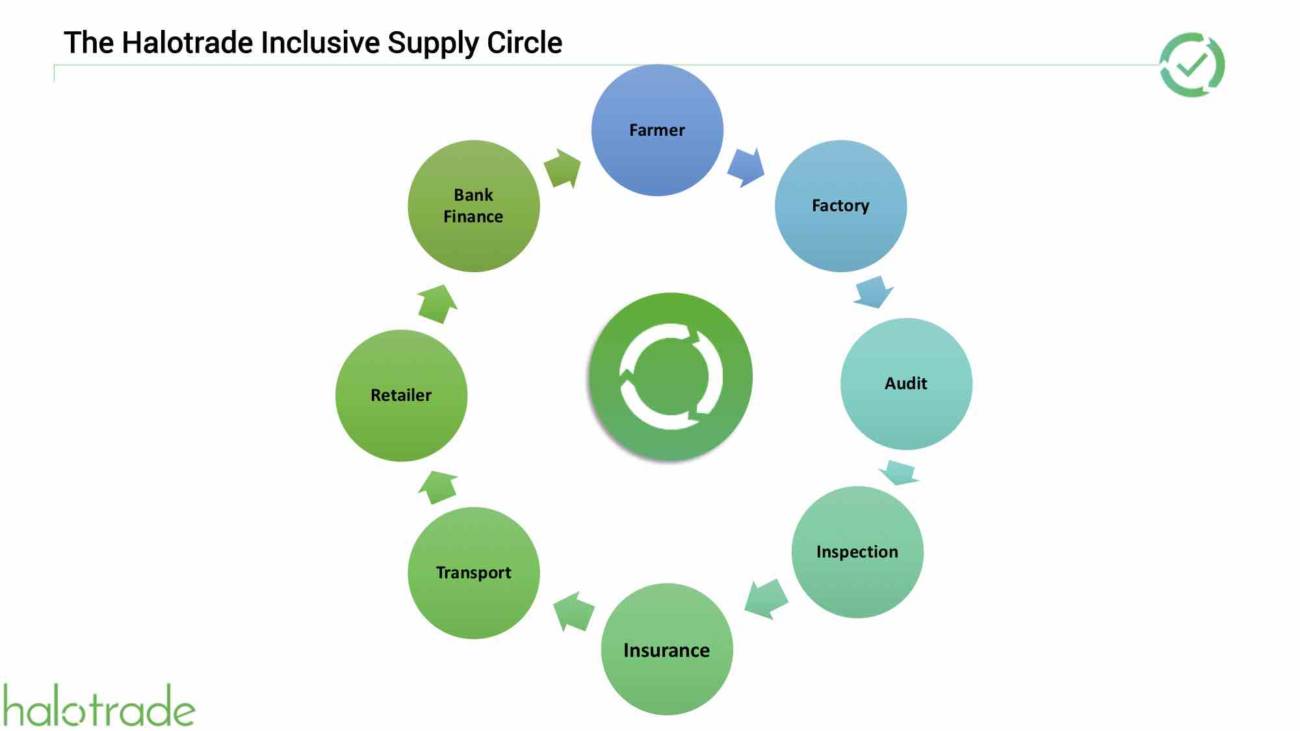 Read the full article here.