Jubiter is an online cryptocurrency wallet and exchange that aims to make cryptocurrency a mainstream form of trade. The crypto community's biggest question today is how to make the convoluted world of crypto more accessible to newcomers who often struggle with understanding the mechanism behind cryptocurrency and with how to properly handle their funds. The Jubiter team believe that this is a problem that can be solved. While cryptocurrency is a complicated topic, dealing in crypto doesn't have to be.
Introducing Jubiter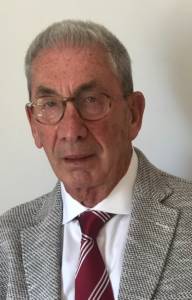 In a very short time, Jubiter has become one of the cryptocurrency community's preferred platforms for acquiring Bitcoins using debit or credit card. Indeed, Jubiter provides a much-needed service which allows novice traders to enter the cryptosphere using a familiar, convenient means of payment, and any fiat currency, including EUR, USD, and GBP (Jubiter will eventually support 22 fiat currencies).
This platform allows users to do everything from buying to exchanging (and soon also selling) coins. According to Jubiter, nothing about cryptocurrency is simple, but that doesn't mean the trading platform can't be user-friendly. Receiving cryptocurrency from another wallet is as easy as clicking the Receive button, and an automated authentication system significantly reduces the time it takes to purchase Bitcoin.
Jubiter also shows a lot of promise when it comes to security. With recent hacks, many curious traders have been wary of joining the market. Jubiter addresses this problem by keeping its security infrastructure in accordance with the highest security standards, including two-factor authentication, login guard, and identity protection. Jubiter also secures 97% of users' funds in cold storage, while the remaining 3% remain available for day-to-day transactions.
Customer service is another one of Jubiter's fortes, available in three different avenues, namely phone, email and soon also live chat. This approach, coupled with low rates, is unique to Jubiter, a service designed to provide support to anyone who is considering crypto, be it a veteran trader or an enthusiastic beginner.
When asked about long-term goals, Richard Brockhume, CEO of Jubiter, said "Today Bitcoin is purely the realm of technology enthusiasts. With the accessibility offered by Jubiter, we expect to see it brought into more mainstream use in the coming years. Jubiter is a real game-changer because we've shown that buying Bitcoin can be much simpler than it is now."
Jubiter is currently developing it's Enterprise solution for cold storage for institutions and developing it's matching engine for peer to peer trading.
What's next?
– Additional crypto currency support: Etherium, Bitcoin cash, Bitcoin gold, Ripple.
– instant sell off cryptocurrencies, users will be able to instantly sell them coins in return for a bank transfer in 22 currencies.
– multi-signature wallet – allowing users to share permission over a wallet
Jubiter accepts all international ID's, even some non-Latin characters, iD check is instant if no issues are detected if it doesn't pass automatic validation it goes to internal review which takes 24 hours at max, both domestic and international.