Since its introduction in 2009, Bitcoin and other cryptocurrency types have changed the financial world as a whole. Due to the limitless capabilities and untapped potential of the blockchain technology, cryptocurrency continues to grow every day and more digital currencies are created weekly.
This growth has resulted in both positive and negative changes that most investors had to deal with. At the end of 2017, a crash in the market resulted in various investors losing their assets, while 2018 was spent stabilizing the market and establishing equilibrium. In 2019, one can now be optimistic as there are up-and-coming trends that dictate how cryptocurrency will be accepted into the current financial industry.
Here are some foreseen cryptocurrency trends for 2019:
1. Increasing number of decentralized exchange platforms
Many exchange platforms provide flexible payment methods that allow one to purchase digital coins. One example of such payment method is Check Into Cash, which is a popular financial services retailer in the United States. Because there is a growing number of interested investors, it's no surprise that exchange platforms everywhere will now have to adapt to more sophisticated means of receiving and sending payment.
In 2019, one can expect an increasing number of decentralized exchange platforms, which can limit the necessity of middlemen who more or less earn a percentage of the money for their service. Other benefits that decentralized platforms provide are they are faster, offer more privacy, and use the latest blockchain technology so they remain untouched by third-party hackers. While the number of these platforms may increase, expect that only the main cryptocoins will be dealt with, which include Bitcoin, Ethereum, and Ripple.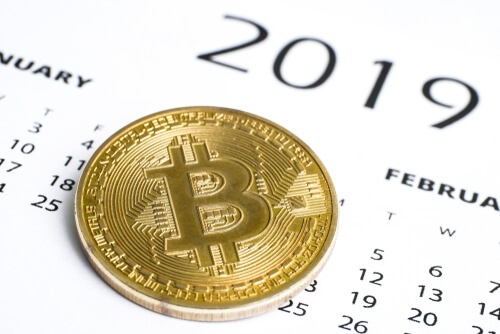 2. Emphasis on Security Token Offerings
In 2019, expect to see more of security token offerings (STOs). These are financial instruments that operate the same way as initial coin offerings (ICOs). Both of these are digital equivalents of initial public offerings (IPOs), which are used to raise funds that are then used to finish a private company's specific project.
While STOs and ICOs are similar in function, they also share various differences such as:
STOs are regulated by the Securities and Exchanges Commission (SEC) in the United States, whereas ICOs are not regulated by any governing body.
Level of Security. Because STOs are regulated by the SEC, they're subjected to various standards that ensure the safety of the investor should they ever decide to participate in a venture. ICOs, on the other hand, are susceptible to fraud and scams because they're not subjected to the same set of standards.
Backing by financial assets. Most STOs are backed by financial assets such as company stocks, shares, and other commodities. ICOs, on the other hand, are the investment themselves, but they don't have the same cushion for safety that STOs have.
Based on these comparisons, it's safe to say that 2019 will be the year of STOs because they're more likely to be regulated and controlled in a legal manner. While ICOs will not be erased permanently, expect companies to use STOs instead as they will most likely gain interest from investors who otherwise need a guarantee of being legitimate.
3. Increased investments in educational resources
In 2019, more experts will be sharing cryptocurrency knowledge to the community. With the increasing number of regulations and improvements in blockchain technology and platforms, it's no secret that companies will have to invest in mass improvements throughout the year. These include providing links and educational resources for budding investors who may not be completely fluent with the crypto market just yet. Expect an increase in the following:
Seminars
Video tutorials
Group discussions between novices and various budding investors from the younger generation
Blockchain events by ICOs, STOs, and cryptocoin companies
Think tanks for blockchain-driven technologies
With these changes, competition will be stiff between crypto exchanges. Many of them will have to invest in coins that are directly linked to a fiat currency in an effort to retain some sense of stability, specifically those that suffered from the bear market in 2018.
4. Ripple possibly being the cryptocoin of the year
Since its introduction, Bitcoin continues to dominate the charts as one of the most valuable cryptocoins in history. However, this doesn't mean that coins like Ethereum and Ripple should be neglected. In 2019, experts believe that Ripple will be the one to experience the most growth as financial institutions are slowly embracing the crypto craze.
The reason Ripple has the most potential out of the other coins is its unique features. Aside from being a cryptocoin, Ripple is also a payment system that allows one to connect with financial institutions where they can then exchange their assets into other financial instruments.
Nevertheless, experts advise that investors should still diversify their crypto collection to avoid falling into one trap.
5. Improved cryptocurrency analysis tools and programs
In 2019, cryptocurrency websites will have better analysis tools and programs in order to help predict the flow of the market. If you're planning to invest in cryptocoins, you can easily look up various analysis tools such as CoinMarketCap. Its website currently tracks over two thousand digital coins.
CoinMarketCap allows you to see the extensive data sorted alphabetically by name, by market cap price, by current price, by the current circulating supply, by volume, and others. You can also see the difference in price for the past 1 hour, the past 24 hours, and even the past week. That website, among many others, has extensive information on cryptocurrency, and you can expect a lot more similar sites to pop up in 2019.
Conclusion
Cryptocurrency has come a long way since its debut. It was also considered to be one of those prime technologies that have huge contributions in the industry and is expected to do more big things. With various financial institutions now accepting a few coins as a form of payment, the future is brighter than ever before for investors everywhere. Nevertheless, experts still advise that one should still do research as there are still various risks involved.