Bitcoin is gaining more popularity in the world of trading. With more people who want to make more money for themselves, trading bitcoin has become a trend these days. However, bitcoin is a different kind of money, which is why it's more prudent to get familiar with the fundamentals of this cryptocurrency and see if using bitcoins in buying and selling goods can be a profitable venture for anyone.
If you want to enter the world of trade finance using bitcoins and blockchain, this article will tell you whether you can trade in such cryptocurrency and use it to get tons of money.
What is Bitcoin?
In the simplest way of explaining it, bitcoin is a decentralized cryptocurrency that can make transactions without the involvement of any intermediaries. Due to blockchain technology, any user can send it to another user via a bitcoin network without having to go through any bank. Being in the form of electronic cash, bitcoins can be used in the world of trade finance for buying and selling goods or services. Trade finance, for instance, involves many financial products that are used by banks and companies to facilitate international trade.
Below are the properties that allows you to use bitcoins in trade finance:
1. No Need for Permissions – It's permissionless. Nobody can prevent you from using bitcoin when it comes to making international trade transactions. All you need to do is to download the software so you can start sending and receiving Bitcoins for trade finance. If you want to trade, you can because it has no gatekeeper.
2. Fast and Global – Like the fiat currency, you can also use bitcoin globally. Transactions are made in a network in just a couple of minutes. For instance, in trade finance, the success of your transaction doesn't depend upon any physical location and third parties involved. Meaning, you can use bitcoin in trading wherever you are in the world without anybody's intervention.
3. Pseudonymous – You don't need to use real-world identities before you can trade in bitcoin. Instead, you'll deal with random chains of over 30 characters of addresses. In other words, your real-world identity is protected when you make a trade finance transaction internationally.
Advantages of Trading in Bitcoin
Again, trading in bitcoin doesn't usually come easy, especially in terms of trade finance. If you want to make a few bucks for yourself after the transaction, you have to know how beneficial the idea of trading in it is. Below are the advantages you need to keep in mind from the get-go:
1. Minimal to No Transaction Costs – Trade finance transactions involving bitcoins are recorded digitally without the participation of any bank and other clearing agencies. With its reference to blockchain technology, you'll incur minimal to no transactions costs when you start trading in bitcoin.
If you find trading in bitcoin as a great way to handle trade finance transactions, then look for a reliable trading platform like Bitcoin-Revolution to help you get started.
2. Guaranteed Security – When using bitcoins in trade finance, disclosure of your bank and credit card accounts for deposits and withdrawals isn't necessary. That's because trading in bitcoin means using the blockchain technology. This developing tech can make the transactions anonymous, helping to eliminate the risk of identity theft, which is prevalent in trading. Plus, each transaction made comes with authenticity of information and verification within the network using an independent cryptography.
3. No Central Bank to Change Valuations of Bitcoins – This is simply called as decentralized valuations. Meaning, the values of this digital currency aren't influenced by geopolitical factors such as interest rates, inflation, and the political and economic performance of a specific country. This what makes trading in bitcoin a useful process in the world of trade finance. It's very efficient because transactions are done directly by the parties with no third party who can control your assets. Aside from efficiency, using bitcoins in trade finance also means dealing with digitized information.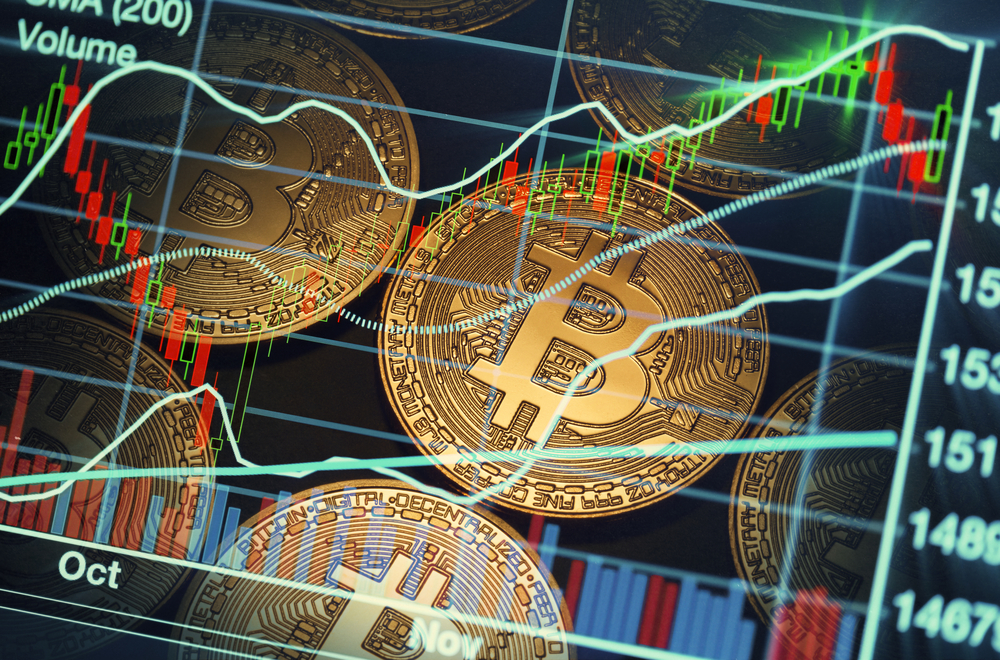 4. No Global Limitations – Like selling or buying bitcoins, trade finance transactions using bitcoins don't have global constraints. This is because bitcoin and blockchain are working together to make sure that every transaction can be completed without any restrictions. For example, you can buy and sell goods across the globe without having to worry about any trading restrictions.
5. Traceability – In trade finance, trading in bitcoin can be beneficial because of the blockchain. With that developing tech in place, you can easily track goods and assets and their current location. Not only that but through blockchain, the information about the assets can be conveyed to and from the new owner for any actions.
6. Transparency – Using bitcoin in trade finance transactions also comes with great transparency. You can access the details of the transactions against the commercial agreements, thereby improving trust among the parties involved. With trading in bitcoin, the increase in commercial transparency can minimize commerce delays.
7. Collaborative – By using bitcoins and blockchain, transactions in trade finance become more collaborative. The technology enables the parties to share trade finance related data without compromising security. You can take advantage of centralized internal systems that allow interoperability of transactions.
Risks of Bitcoin Trading
If trading in bitcoins has benefits, it also has downsides that you need to be wary of. To know if you can successfully trade using this popular cryptocurrency in trade finance, below are the risks you have to consider:
1. Exchange Rates Vary – Typically, trading in bitcoins can be done using multiple exchanges. However, exchange rates continue to change, which may affect the success of your trade finance transactions. In order to get the most out of buying and selling goods, you have to understand the exchange rates you'll be utilizing.
2. Bitcoins Have a Certain Amount of Volatility – Although you can invest in bitcoin, the problem is that its market is filled with instability. With limitations on the availability of the coins, the prices will change regularly, which may affect your trade profits and the outcome of your transaction.
3. Bitcoin is Still in Its Infancy Stage – Trading in bitcoin can push through, but you have to understand that the features of this digital currency are still underdeveloped. It has its problems, and it needs the development of services and tools to resolve the issues.
4. Every Transaction is Irreversible – Another possible disadvantage of trading in bitcoin is its irreversibility. Once the transaction has been made, there'll be no turning back. Even if you make a mistake, the transaction is done. You can no longer reverse it and this could possibly mean a loss on your end.
5. One of the Parties is Exposed to Additional Forex Risks – Using bitcoins in trade finance can be a bit problematic, especially in terms of forex risks. Although you can borrow in another currency and have it converted to bitcoin at the prevailing rate, it now becomes a disadvantage because the conversion of borrowed funds can present many additional forex complications.
Conclusion
With the information found in this article, including the benefits and risks, you'll know whether using bitcoins in trade finance can possibly bring in more money to your pocket. To respond to the question of whether or not you can trade in bitcoin, the answer is yes, you can, but with precautions. That's because doing so may present many associated risks.
Therefore, if you want to become successful in all of your trade finance transactions, learn from this article, and you'll see that trading in decentralized currencies like bitcoins with no associated fees can be a real advantage to you.