Bitcoin is a technological revolution but it is much more valuable as an economic revolution than a computer science project that developers update and change every few months. We spoke to Alex Fauvel at TwoHop Ventures about the Bitcoin Economy and Bitcoin Cash
The Bitcoin Economy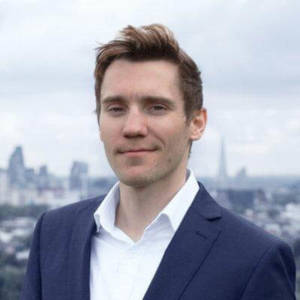 Many believe that Bitcoin is a technological breakthrough that will bring about change so vast to the world that it would be an anarchists dream. A world of no government, no law and no protections of any kind. A dog eats dog world where only the strongest survive. While the latter is somewhat true it is also how the world functions today through Capitalism, yet where these ideologues are incorrect is their belief that the world will turn away from governments in favour of cryptocurrencies.It is at this point worth mentioning that Bitcoin is three things and they have a hierarchy. These three things are:
Economics

Technology

Software
Economics is the real breakthrough with respect to Bitcoin, it is architected to be a game where one's self-interests are in line with the good of the physical network. This effect is so extreme that due to Moores law making each generation of hardware a multiple more efficient, one must continually reinvest in the network if they are just to continue participating. In other words, this is exactly like Capitalism, anyone can participate but they have to offer something better than the current incumbents.
The Technology behind bitcoin is quite uninteresting in simplicity, this is partly why there has been an explosion of other cryptocurrencies. Numerous computer scientists believe they can improve on Bitcoin in many different ways. However, since they lack the understanding of how bitcoin works, why it has been designed the way it has they may not be improving anything. In fact, they may actually be dismantling some very important design structures. No system can live in isolation from the real world, especially one that purports to solve economic issues. It is, for this reason, we can discount almost every other coin or token in the market today.
The software is the least important part of Bitcoin yet it seems to be the one most focused on by many within the industry. How many code updates (commits) to the software does one make within a given time period is seen as an incredibly important metric. However, the software should be modified and optimised to be the fastest most stable possible, this is simply because the software deals with money. If an error gets into one's code it may spell the end of one's business and reputation. There have been instances of Bitcoin miners losing tens of thousands of pounds due to a bug in the code of the software they were running. While this may not sound catastrophic if Bitcoin fulfils its promise of becoming a single global database and currency for everyone and everything one can imagine that such a bug will cause millions of dollars in value to be lost to an individual business. 
This last point is an important one, bugs in the software should only cause a single business to lose money. Bugs in the technology could mean a lot of businesses lose money and if severe enough destroy the system. Bugs in the economics mean the system breaks never will likely never recover.
The "Blockchain"
With funds becoming more and more interested in the blockchain technology powering Bitcoin and many other cryptocurrencies they seem to forget some basic economic principles. The first is that if everyone or every company to have its own currency which it is used to pay for their services they become isolated the market. Some would then argue that these tokens are the converted instantly in the background to which the two obvious questions are: "Converted to what?" and "What is the point of the token then?"
The point of a blockchain is to make collaboration across many different parties easier if a company must deal with any number of different blockchains public or private how is this an improvement to the existing technology stack they currently use? Quite simply it doesn't. Just as having to deal with multiple currencies for different areas of the world make trade more difficult and slows money velocity, multiple databases and standards slow data velocity. Learn about blockchain technology here. It is this problem "the blockchain" solved.
Some will also say that the blockchain is too slow and expensive to do anything with. However, if the blockchain is always available and reliable then we can assume it is fast. The question of cost should always come into the equation though. There are many applications where people would be willing to pay less than a tenth of a cent to put something on a universal blockchain that the world can access. Notaries are one of the first multi-trillion dollar markets that could potentially see their industry disrupted through efficiency gains. With these kinds of industries set to be disrupted the question of government comes into the equation again.
Not Anarchy, but Honesty
At the beginning of Bitcoins life, many people believed that it was anonymous. This is incorrect, it is the most transparent database ever devised. One's Identity is not intrinsically liked to the information within the blockchain, however, if someone is able to identify that you are in control of the key that allowed you to sign a digital signature and submit a transaction to the bitcoin network, then the blockchain entry is admissible in court. This was proven with the silk road FBI corruption case in 2015. FBI agents stole money from the silk road while investigating the case, in this case, the Bitcoin transactions were used in court as evidence against the agents. With was possible because everything on the Bitcoin Blockchain is public information and unencrypted.
If a government was to adopt Bitcoin to track their finances the public and journalists would be able to peer into every single transaction that they make. It would be the most transparent government system ever devised. This is not to say that they will become a good government, but it does mean that the population would be able to hold politicians accountable for their actions, because they have concrete evidence of all their actions.
The world does not want Anarchy, if it did, we would already have it. What the world needs is transparent, sound, stable money in a future where people are more honest. That future is only offered by Satoshis Vision in the form of Bitcoin Cash.