The Australian small business financing market is relatively new and small when you compare it to the online financing market in the USA and UK. We looked into the state of the business funding market down under.
Australia is considered one of the best countries for small business with the one of the highest number of small business per capita. Bank funding is also particularly selective in Australia and taxation is not favorable. The bottom line is that there's a tangible need for quick online lenders in Australia, and the market is growing steadily.
Below are some interesting statistics collated by SmallBusinessLoansAustralia.com: the online financing experts.
Business from all over Australia require funding at the same rate
Although Australia is divided to different states and each one has a slightly different banking and SME landscape, businesses from all states and regions search for funding online at the same rate.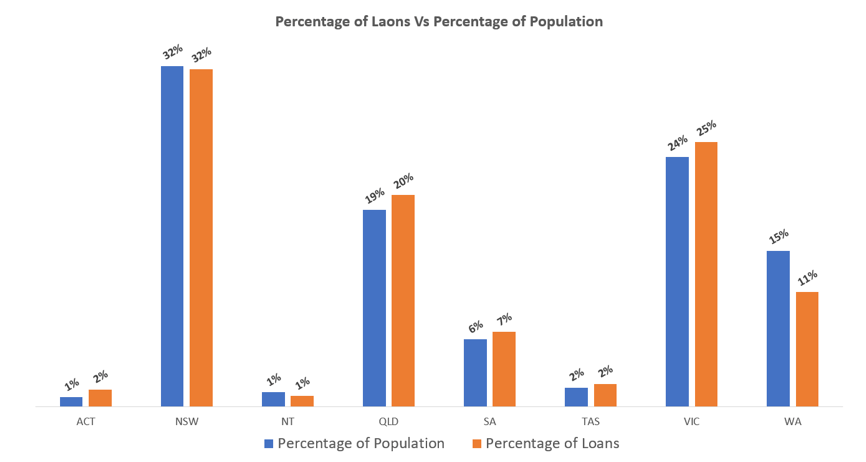 One of the biggest lenders in Australia is named Prospa but has no connections to Prosper
As odd as it may sound, one of the biggest lenders in Australia is the Sydney-based Prospa, and although there is a strong resemblance to Prosper's name, there are no connections between the two firms. What would have Uber done if there was a competing company named Uba? What would Ryder said about a firm named Ryda?
Most businesses who have secured a loan are operating for more than 3 years
Although online business loans usually apply to less established companies, the ones that are actually getting them would normally have 3 years of operation (and no less than 9 months).
In fact, 25% of the businesses who have secured an online loan through the statistics used in SmallBusinessLoansAustralia have been in operation for 9 years or more!
Clients love their service Down Under
Although small business lending is a tricky business in terms of reputation (seen as loan sharks by many with high interest rates, and have to sometimes collect debt which never helps reputation), the most prominent Australian online lenders have great reviews from clients on various platforms. Sail business loans, for example, have terrific reviews from clients on Facebook and TrustPilot (95% positive), as well as positive editorial reviews.
Average loan amount is high
Looking at it from a global perspective, you could generalize and say that most businesses that use online financing do that for bridging purposes. Some may require a loan as small as $5,000 or $10,000 to pass through the month. In Australia, businesses who used Lending Express, which supplied the data for the research, have borrowed more than $50,000 on average, with some States and regions borrowing as much as $60,000 or even $70,000 on average.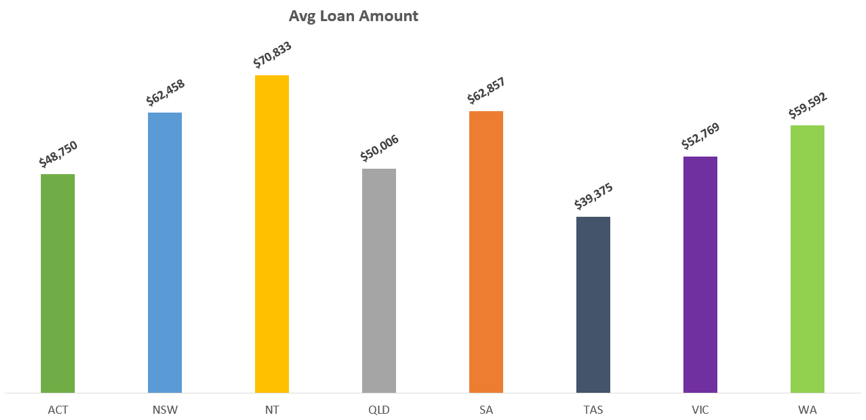 Bottom line
The Australian online lending market is booming and showing a great promise for both lenders and businesses. When a relatively small market gets access to quick funding, it can jumpstart the entire SME economy. On the other hand, as markets are more virgin, people are less educated about the risks of financing. Some may not even realize they are paying incredibly high interest rates, and that could lead to their business' demise. In that sense, there should be strong regulation in place.
Is your company waiting on business finance?
No need to keep waiting. Cash flow is king. Find out more about how business finance can help take your business to the next level here.