Contactless payments continue to grow as the adoption of NFC technology continues according to a recent Mastercard study. Mastercard recently released figures announcing a 97% year on year growth in contactless transactions. In 15 European markets, contactless retail transactions account for over half of all transactions, with Poland leading the way (80% of transaction share).
A Consumer Analysis on Spending and the Implications for Businesses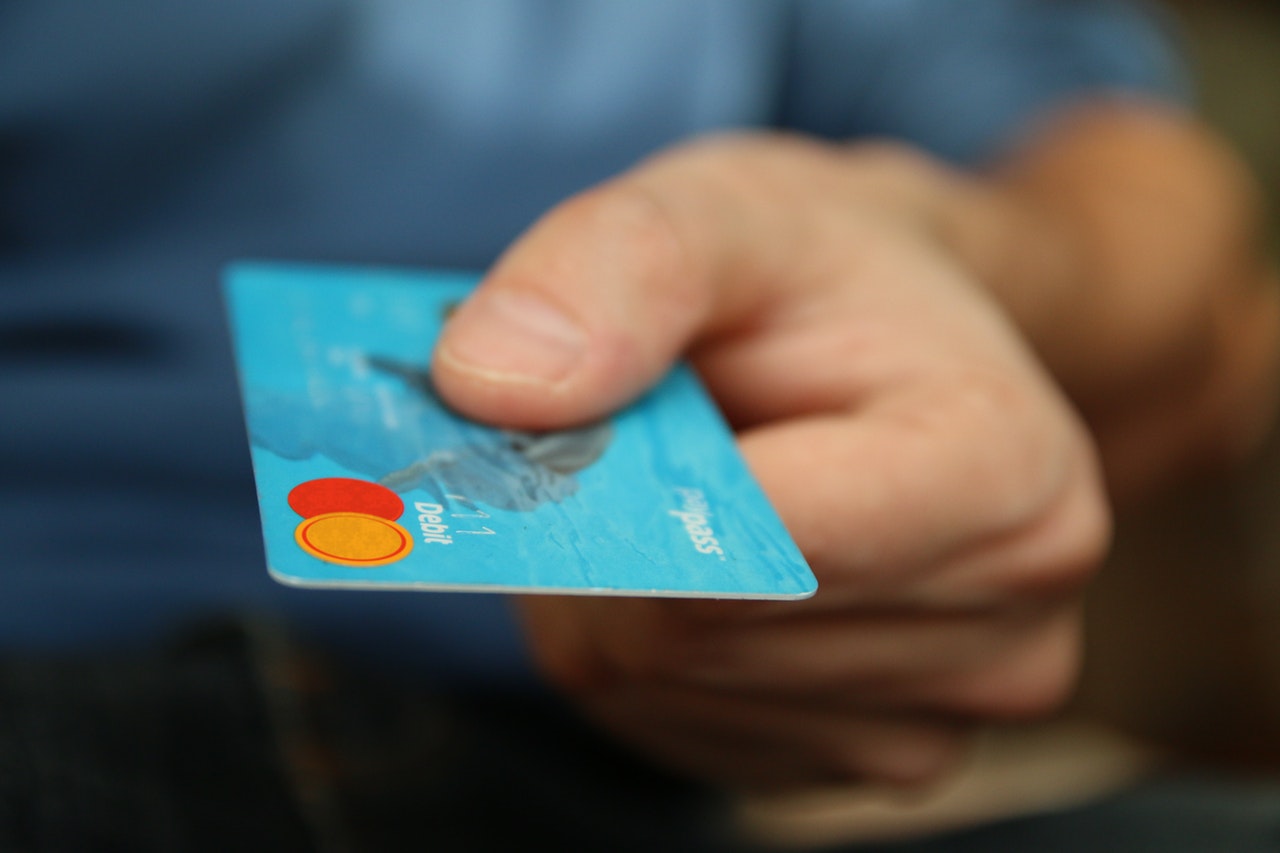 For retailers, the fast adoption of contactless technology has been driven in particular by consumer behavior – adoption of technology on transport / transit, as well as the increased security and faster transaction time for contactless.
By 2020, Mastercard aims to reinforce this technology as standard by enabling all contactless at all point-of-sale (POS) terminals in Europe.
The Different Ways Consumers Spend Money
At the heart of the move from cash to card is the consumer demand and behaviour to embrace contactless systems, particularly in Europe, according to Javier Perez, Mastercard Europe's president: "We're increasingly seeing various European markets demonstrating swift adoptions of the technology as consumers increase their trust in the technology."
The report from Expert Market, a comparison website for the types of card payment technology and systems looked into business adoption of contactless and card technology, using Statista data from the EU, comparing digital payments in different markets.
The report's key findings are summarised below:
United Kingdom ranks no.1 in the cashless queue, generating over $106tn USD in cashless transactions in 2016
The United Kingdom was also top of the coup when it came to volume of transactions, exceeding 25k in 2016
In terms of consumer behaviour, Germany has an annual cashless payments spend of $71tn USD, second in the world
At the bottom of the pile was Malta, processing the most cash related transactions in the world
"The technology has fast become synonymous with our everyday payments in the UK. It is faster and easier to use than cash and yet it affords more security," said the president of Mastercard Services in the UK, Mark Barnett.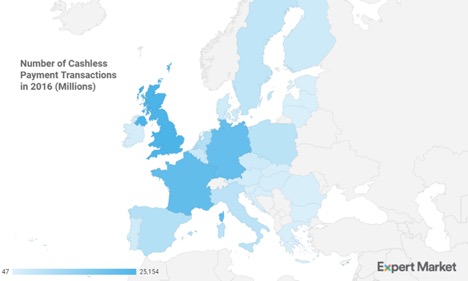 Cards (and contactless) are becoming the more popular choice due to ease of use / speed, additional security such as insurance, and opportunities to collect rewards such as cash-back. But is this necessarily the right choice?
We've broken down these Pros and Cons from icash:
The Pros & Cons of Cash
Pros:
Physical control of what is being spent (when it's gone it's gone)
Ability to adjust and apportion budget
Behavioural ability to then control expenditure
Cons:
Inability to build up credit / credit score
Unable to pay tax or utility statements using this method
The Pros & Cons of Cards
Pros:
Opportunity to access perks such as cash back
Insurance and credit card protection
Ability to cancel or reverse transactions
Cons:
Dipping into spendings
Interest fees on credit
Conclusion
It's clear that the appetite for using cards, contactless and technologies has increased exponentially, both in terms of total volume and number of transactions.