Retail commerce, that is, the selling of any consumer goods or services through distribution channels is a challenging industry. With the demise of the high street in place of ecommerce, competitiveness of rent, and the increased competition from international business, understanding how to stand out from the rest and survive is crucial. We've put together some short tips on surviving in retail.
As far as retail goes, your are probably one in a few thousand sellers, and with consumers facing more choice than ever before, and pricing no longer the only differentiator of your business from the shop next door, you need to stand out. The good thing about retail versus other businesses is that you are wanting to appeal to consumers rather than other companies or investors.
TFG did some research both internally and externally to look at what might be needed to consider if preparing a PR or branding exercise for your retail business. From coupons and discounts to acquire a customer for life time value, to differentiating through signage, look and feel and brand, we've considered a few different options:
Tell a good story
Storytelling, or brand as we like to call it, is a great way to begin spreading your brand, story and proposition. With this, comes a purpose. How did your business come about?
As an example, let's assume that you're starting a food produce business. You have an old, fixed up building that serves as your store. You have an abundance of plant life growing outside and an antique sign with your store name on it. Let's call your store "The Healthy Neighbour". Right now, telling a story about the brand, origin and history is important. Perhaps you grew up in a family who loved to garden and found yourself enthralled with sharing your homegrown vegetables with neighbours. Herein lies your story. Expand on the feelings you get from sharing, the freshness of your produce, and the love of the land. From expressing yourself, people will feel like they can trust you. They will want to come see your store and buy your homegrown vegetables. They might even comment on how great they are, and you can then prompt them to spread the word. Word of mouth is a fabulous way to promote your brand, especially if you are a local business. But since the Internet plays a significant role in so many people's lives nowadays, don't forget to tell your tale online as well. One example of good storytelling that we've seen at Trade Finance Global is Dishoom. The traditional story behind the family who set it up, the look and feel, and authenticity has certainly helped define the brand and attract recurring (lifetime) customers!
Image: Authentic Storytelling at Dishoom King's Cross, London
Online Presence
Even in the offline world of retail and stores, online presence is a key priority for many bricks and mortar business.
Sharing and promoting your business' sites can bring in more customers and revenue. Start a blog or website for your business. An online appearance is not really just beneficial these days, but necessary.
Step by step guide:
Get a domain name, a .com, .org, etc. for your business
Start with a free site for hosting and content management, such as wordpress or blogger where you can talk about what your company does and why
Add great pictures of your store, your merchant, your employees and your willing customers (perhaps add reviews if you can)
If you are selling produce, for example, you can link to different articles to your own page, as well as creating product pages
Create informative pieces about healthy living, or posts about benefits of locally grown foods (or whatever your product is)
Look at creating an e-commerce arm of your business to bolster sales. There are some sites such as shopify or etsy which makes this easy. Their goal is to help with all online store needs and get you started with really promoting your merchandise. It's great to have this at your fingertips because a lot of people shop online.
Industry Knowledge
Research, research, research is always important whether you're starting up, or growing your business. It's always beneficial to continuously research what other businesses related to your field are doing. If you are selling produce, but the person down the street has better knowledge of which vegetable is currently most popular, then they might get the upper hand and sell more. Keeping up to date with everything related to your chosen industry requires a lot of reading. Check online articles often and read other news sources for what's going on with retail. By doing that, you can always make sure you're on the cutting edge. With this knowledge, you can make your business grow. You'll know what's popular and what's not. You'll find out the new fads and the falling trends. Use this to achieve your own goals of becoming a great retail company.
Useful tools for Industry Research:
Google News and Google News Alerts – Plug in all of your competitors, niches and key words to keep abreast of what's going on in real time
SEMrush – identify your key competitors, their websites and their rankings
Social Listening Tools – track your competitors and industry from both customers and also the businesses
Events
Creating your own event would be a great form of promoting your product. Since we've mentioned produce, you could host a gardening class once a month. This would bring in people of all ages who want to learn about your trade and in turn, will help spread the knowledge about your business. Teaching a class can also create a more genuine and trustworthy appearance for your brand.
It you will bring in more customers and more publicity. During this kind of event, you can expand your promotional tactics. Create coupons or special sales on specific merchandise. You could spread the news throughout your social media sites and post about it on your blog or Website. Have your customers sign up for email alerts during this time as one form of exposure.
One example of a company hosting great events is Spareroom. The CEO held a competition last year for a flatmate to join him at his haunted house in Spitalfields, London. The event attracted awareness of the brand Spareroom, authenticity (of the CEO and team), as well as net new users which would result in revenue.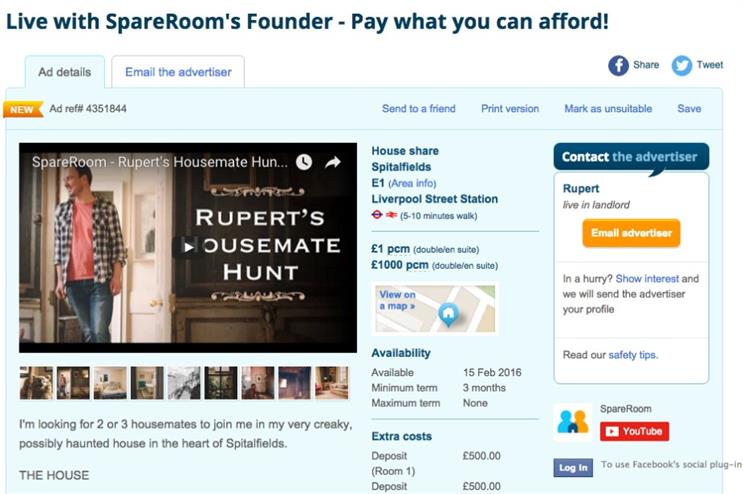 Networking
Make yourself newsworthy! (You and your brand)
By attracting attention as an authority in your niche or space, local journalists and writers will come to know about you. Contacting news stations when your business is hosting something important, like a sale or class could help attract coverage which will help with your promotions. Getting to know local media outlets as well, and when they see how great your merchandise is, you might just gain another customer.
Exposure is imperative when is comes to marketing your brand. Along with the news team on your side, have a unique in-store layout as well. This could be during the event or an everyday occurrence.
One example of a good networking brand is Huel. Some of their campaigns are both in the thought leadership space, as well as networking: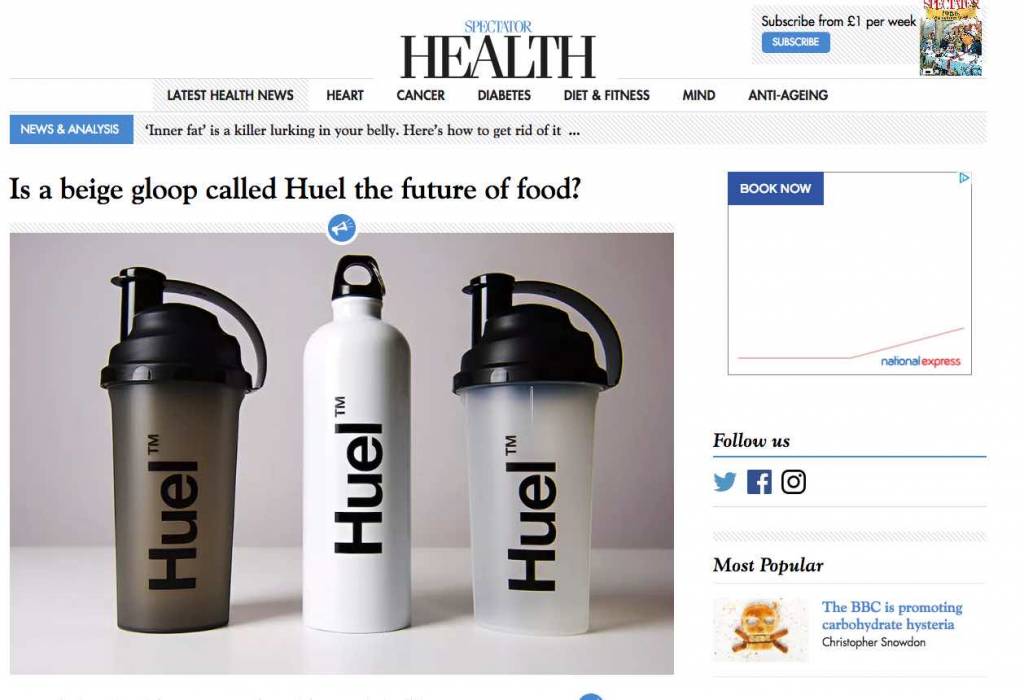 When all's said and done, it boils down to PR basics. Know your brand and your customers, stay up-to-date with the latest trends and spread the word anyway you can. Now get out there and start promoting!