The startup environment is quite difficult to navigate since there is a lot of unknown information. For many entrepreneurs, getting the business ideas running gets difficult when one has to deal with issues like getting paid for goods/services rendered or paying for goods/services delivered. Invoicing is a critical part of the business and startups encounter problems due to its complex nature.
However, businesses today do not have to rely on legacy methods for invoicing. Rather, there are new developments occasioned by the technological improvement that has made invoice management easier and less complex. In this case, all an entrepreneur needs are the knowledge of the various software solutions for managing the invoice. From the foregoing, here are five software solutions an entrepreneur can rely on to handle invoicing in the most effective and appropriate way.
#1 – Invoice Ninja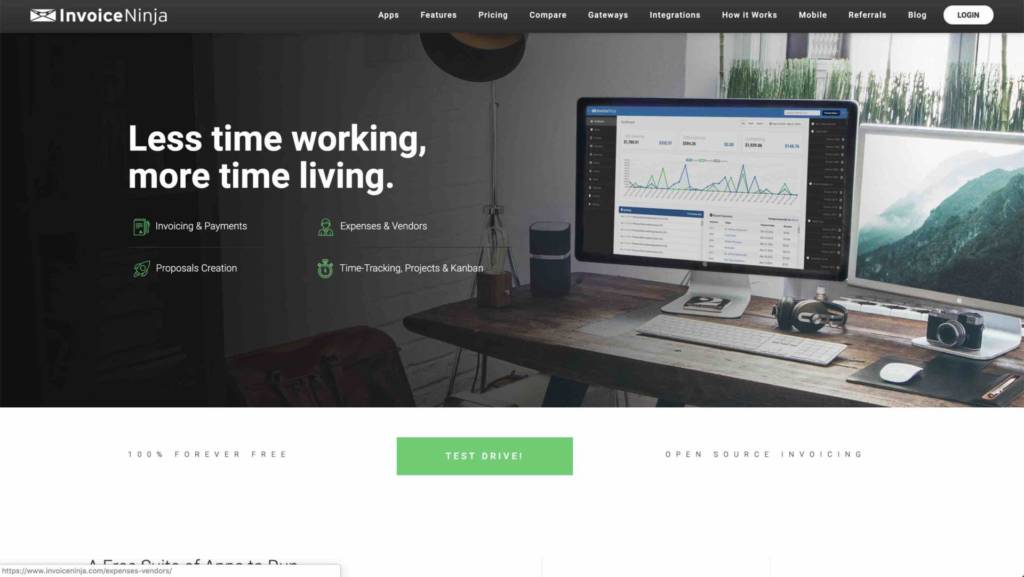 Understandably, many entrepreneurs start off their businesses with little cash. Therefore, it is custom to look out for means to cut back on costs as much as possible. Luckily, Invoice Ninja provides an open-source invoicing solution where one can invoice clients via the internet and without much of a hustle. Besides being free to use, users can track the time the invoice takes from sending to the fulfillment of the order. Also, the software allows the user to automate the invoicing process as well as creating tasks as per the needs. For extra features, users need to pay only $8 every month. Users have the option to deploy the trial version to get a good feel of the software before full employment.
Value for money (8/10)
Ease of use (7/10)
TFG User Rating (8/10)
#2 – Zoho Invoice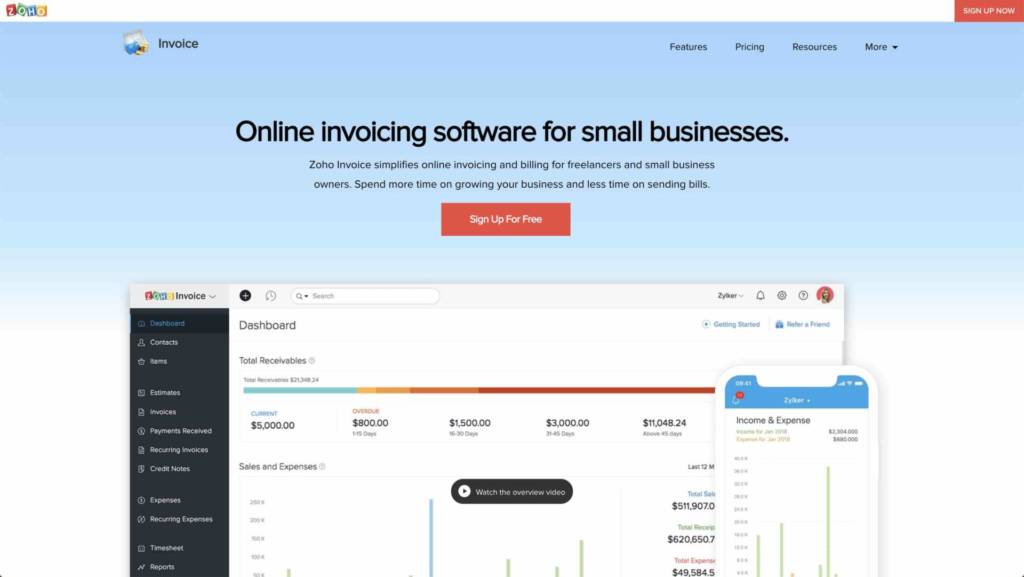 Small businesses do not need complex systems that are ideal for multinational organizations. Instead, all they need is simple software which is designed for businesses that have few clients. Interestingly, Zoho Invoice is easy to use and does not come with extra burdens in terms of knowledge and technical know-how. In any case, training materials on how to use the software are in plenty on the internet. With this software, businesses can track time as well as create invoices which are customized to meet the specific needs of the business. Users can manage receivables, automate recurring invoices, and set payment reminders. The simplicity of the software ensures that one can access it across devices, even on Android and iOS smartphones.
Value for money (10/10)
Ease of use (6/10)
TFG User Rating (8/10)
#3 – Freshbooks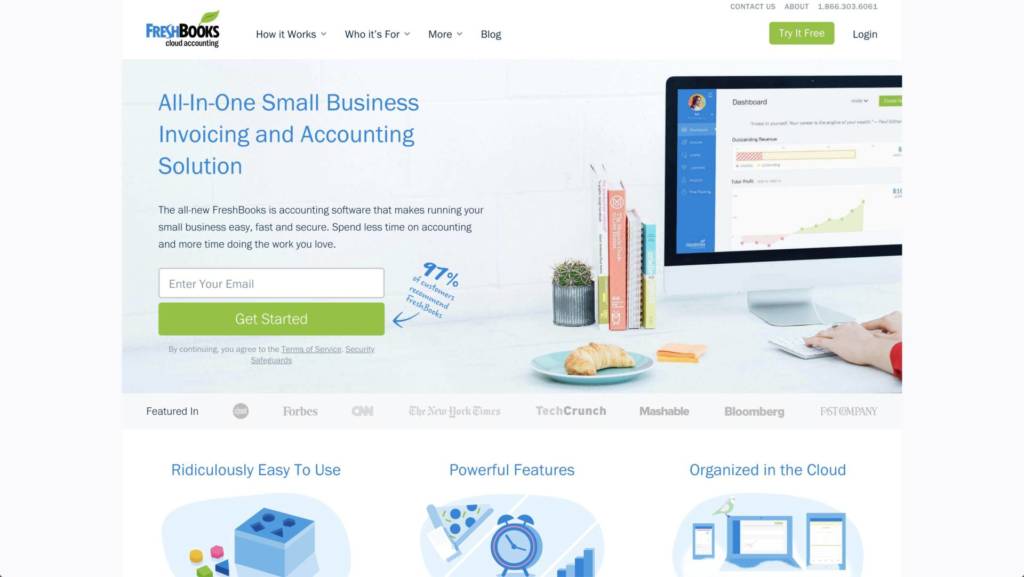 Invoice management gets more critical as the business grows. As a large business, the client base is extensive and also the company deals with a lot of suppliers. Freshbooks is one of the most ideal software in the industry that can help an entrepreneur maximize the capability of the business. In particular, the software simplifies complex tasks such that a business can take on more complex business deals without having to worry about payment. For freelancers, the software is ideal for adding a professional touch to their business. Unique features of the software include ease of integration into the business platform, easy to personalize and it has the ability to eliminate human error.
Value for money (7/10)
Ease of use (8/10)
TFG User Rating (8.5/10)
#4 – QuickBooks Enterprise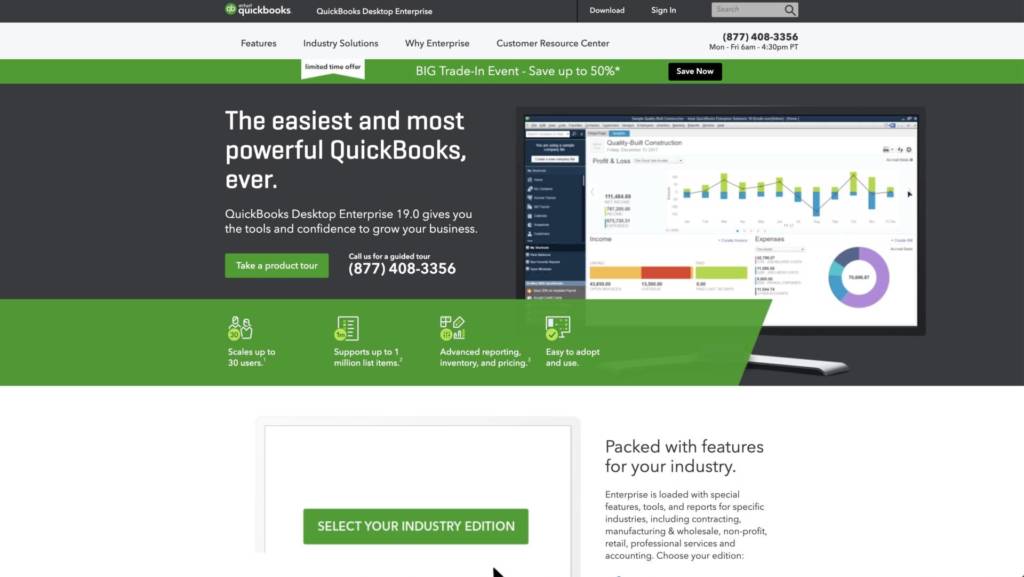 QuickBooks is a premier accounting platform that is used extensively across industries. The software also has the ability to streamline your invoicing needs such in that you have time to run more important tasks. The most outstanding property of this software is that it puts many financial management services under one roof. For starters, the software enables financial reporting and management of vendors. All of the features of the software are business-specific and promote high growth scenario for your business. This makes it ideal for small businesses and other startups which are yet to sink their tap roots deep enough in terms of operations.
Value for money (9/10)
Ease of use (7/10)
TFG User Rating (8/10)
#5 – BQE Core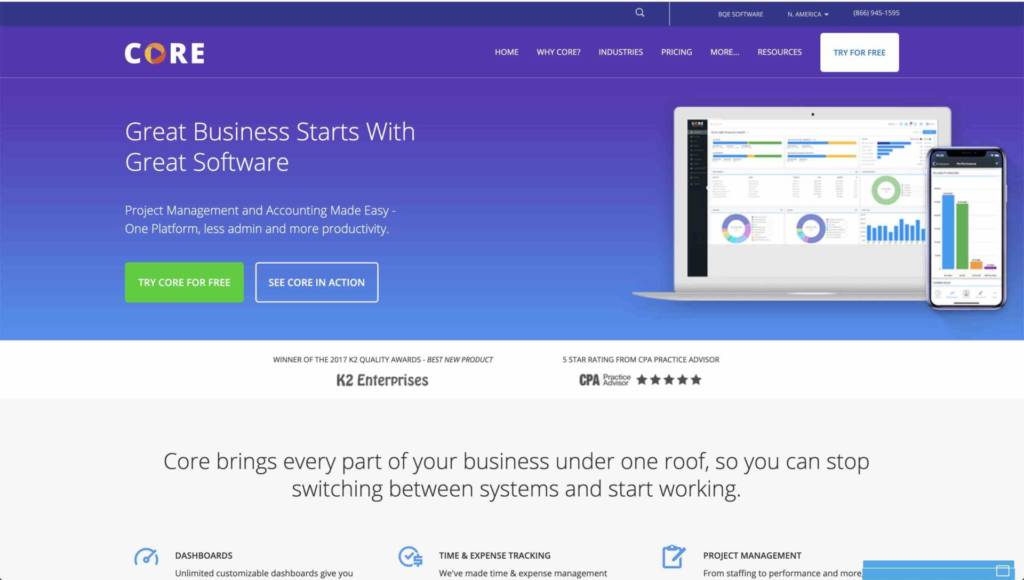 As the business grows, invoice management needs to get more complex. BQE Core is comprehensive software that offers services to the same level of complexity as QuickBooks. This is to say that apart from managing your invoice needs, the software can enable you to handle accounting tasks with ease. More important is the fact that this software is the best fit for business ventures which are project-based.
The software enables one to track billable expenses and track the progress of your project and the mileage. Notably, the software arranges this information in a way that is easy to understand both for you as a business owner and your customers. As such, chances of a dispute concerning the contents and the amounts of money quoted in the invoice are minimal.
With this software, entrepreneurs can easily track the profitability of their business. In particular, BQE Core comes with a reporting feature with which one can record and evaluate the profitability of the venture. Ultimately, the software is more than just an invoice solution but also a decision-making companion.
Value for money (6/10)
Ease of use (8/10)
TFG User Rating (8.5/10)