The growth of e-commerce has seen an increase in the volume of delivery orders. The pervasiveness of smartphone technology and effortless internet access has given a boost to the online shopping movement. Attracted by ease, people have begun to favour online shopping over conventional shopping methods.
As the volume of online product orders increases so does consumer desire to receive same day delivery. The need for innovative delivery solutions thus becomes all the more pressing. Technology and new deliver trends can help improve delivery performance.
Here are 5 notable delivery trends and technologies for 2019.
1. Drones
Consumers are becoming more receptive to the idea of drones (unmanned aerial vehicles). As the number of parcels that need to be delivered increases, couriers are being prompted to invest in new technologies to meet growing demand. Major companies are turning towards drone technology, including the two big players DHL and Amazon.
Recently, Amazon released its Prime Air service, a service created to deliver packages to consumers in 30 minutes or less using drones. Currently, the delivery service is being tested. Amazon and other companies are working with lawmakers around to globe to establish the safety and regulation of drones.
To deliver the package, the drones use parachutes, magnets, or spring coils and drop the delivery while continuing to fly. This solves one of the logistic issues drones present, namely the potential to collide with people, property,  or animals. If drones remain airborne they may avoid hitting obstacles.
Google and DHL are also looking at ways they can implement drones. Popular Science Magazine, reported that DHL created a carbon fiber tilt-rotor drone, which takes off like a helicopter and once in the air acts like a plane. The parcelcopter can travel around five miles transporting 4.4 pounds of goods, at 40 mph.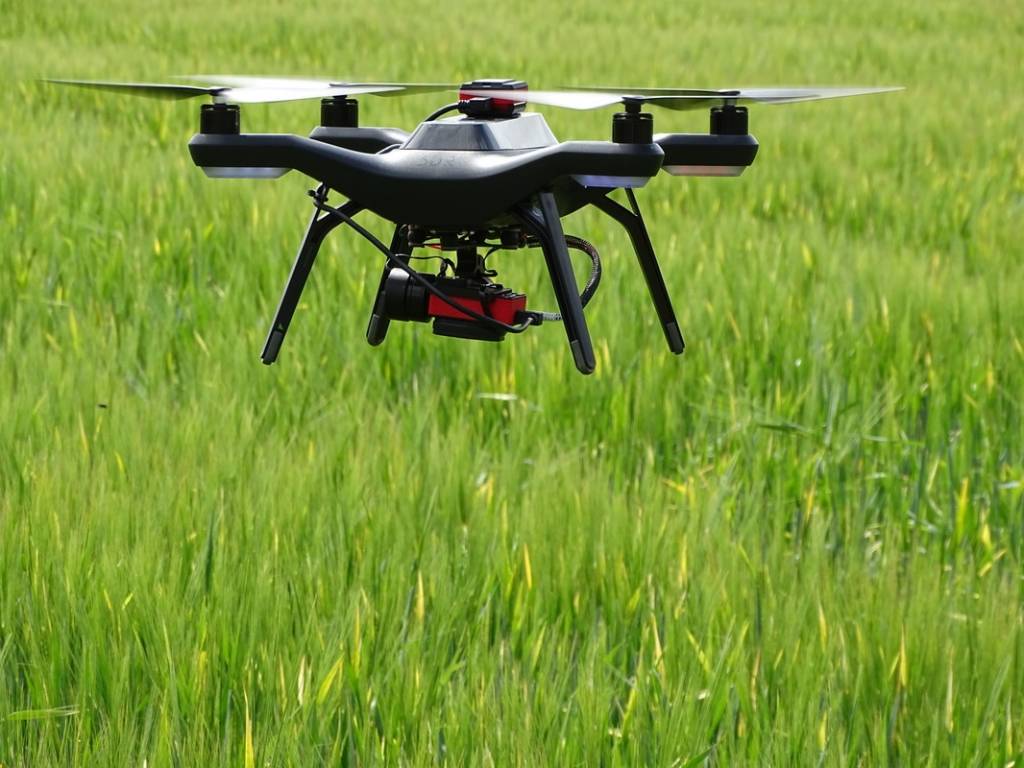 2. Container Ship and Blockchain Technology
The shipping industry is a core component of the global economy. It thus follows that companies are investing heavily in innovative technologies and new systems to improve their delivery times, and general proficiency. One way the shipping industry is doing this is through the use of blockchain technology.
So what is blockchain technology?  Matthew Wall from the BBC explains blockchain technology as "a method of recording data—a digital ledger of transactions, agreements, contracts—anything that needs to be independently recorded and verified as having happened." The way it records and monitors assets or transactions in various industries is innovative. The hype around this technology is dues to its multiple applications.
Companies in the shipping industry have begun to explore ways to use blockchain technology to improve operations. For example, the Port of Antwerp is testing a blockchain method for enhancing security and productivity for container handling. Perhaps the most significant blockchain application is the development of an indisputable electronic bill of lading (eB/L) to enhance the tracking and tracing of containers.
The use of an eB/L may be expanded to fraud detection, streamline cargo and automation of payments.
3. Driverless / Autonomous Cars
Autonomous cars, or vehicles that are able to sense their environment and navigate without human assistance, are a core up and coming transport mode. Technology companies and major automakers, including Apple, Google, and Uber, are developing autonomous driving technologies.
Google is testing an entirely autonomous prototype that will eliminate the need for a driver completely. Comparatively, automakers are typically moving towards full autonomy gradually.
An increasing number of companies, including tech giants, automakers, courier services, and startups, are now viewing autonomous last-mile delivery, such as short-haul packages, parcels and food delivery as lucrative.
Kroger, for example, the largest supermarket chain in the US, has joined forces with autonomous vehicle startup Nuro–which creates packable vehicles for local retailers to fill with groceries, gifts, packages, and other goods, to transport over short journeys–to address the last mile issue for supermarkets.
In September 2018, Renault created EZ-PRO, which is a connected, shared and electric autonomous vehicle, designed as a last-mile delivery solution for delivery companies, consumers, retailers, and logistics operators. Renault stated: "Last-mile delivery services are one of the biggest opportunities for disruption in professional delivery services as ecommerce continues to explode, consumers want immediate delivery, retailers need to manage delivery costs, and cities continue to look for new ways of managing intensified traffic and congestion".
4. Third-party Delivery
Recently, there has been a sizable increase in the use of third-party delivery services. Industry experts predict that this trend will continue and that vendors will join the business. The use of third-party services for air travel, booking hotels, and rental cars skyrocketed years ago. Today, the third-party food delivery industry is predicted to undergo huge growth over the next decade.
A Morgan Stanley Report states that over 40 percent of total restaurant sales ($220 billion) will move to third-parties by 2020, meaning they will be opting for services such as Ppostmates, Grubhub, DoorDash,and UberEats. Morgan Stanley analyst John Glass states, "Delivery has become a driving force in the restaurant industry and a key investor debate".
Third-party delivery is also supporting retailers. Third-party delivery providers are prioritizing technology, creating a personalized relationship with retail companies, and ensuring that consumers get their package on time and in good condition. Third-party delivery providers are delivering packages, such as retail products, to the doorsteps of customers.
5. Delivery Route Optimization
Due to technology advancements, delivery route optimization has taken the digital path in today's world. Route optimization is helping business improve logistic movement. Advancements in route optimization software will help enhance delivery processes.  Route optimization allows business to swiftly develop smart and effective delivery routes by taking into account delivery locations, driver schedules, and real time traffic data.
Typically, route optimization services communicate in real time and use mapping interfaces to provide an estimated time and rate. Businesses today are using route optimization to reduce delivery time, the overall distance traveled and lower the cost of movement, including reducing fuel, vehicle and resources costs.
Conclusion
2019 is positioned to become an exciting year in terms of delivery trends and technologies. Given the predicted increase in the use of same day or next day delivery, together with the movement towards time and cost-saving alternatives, traditional delivery methods will be likely to be revamped.
It will be interesting to see, this time next year just how far the delivery industry has come. Now it is time to brace ourselves for change and get ready to analyze advancements.