Incoterms 2020 Course and Certificate (INCO)
If you are looking for an Incoterms 2020 certification, you have come to the right place. TFG will shortly be announcing an online training programme partnership on the Incoterms Rules 2020. The Incoterms 2020 Course is designed to provide a working knowledge of the ICC's premier international trading tool, the Incoterms® Rules 2020 – a set of 11 regularly-used standard trading terms in international trade.
Overview of this incoterms Course
This comprehensive incoterms course is intended to build confidence in choosing the right Incoterm rule for the right transaction, in advising colleagues within their organization when issues arise in the execution of transactions, and in interfacing with logistics, finance and insurance personnel in other companies that come into contact with the same transaction.
This course is available in English and is scheduled for release in early September 2019.
Who is the course for?
This course is excellent for companies and individuals in many different domains and areas of international trade. Primarily, it will benefit corporates, trade and logistics specialists, and legal and regulatory experts. 
Corporates
International businesses that don't clearly understand the term they need to use, risk entering contracts without knowing how the goods will be transferred. This course will allow them to identify how to best incorporate the Incoterms Rules 2020 into a sales contract. 
By completing this course, students will become able to recognize the differences between the obligations of the Buyer and Seller in terms of costs and risks. They will also learn to distinguish what the Incoterms® Rules 2020 do and do not cover, including the changes in this version, and what is required for each term.
Trade and Logistics
This course is great for trade and logistics specialists to help limit misused Incoterms®, which can create big issues in your supply chain; payment of goods, delivery schedules, increased costs, poor inventory control, and negative customer interactions.
Students will discover the structure of the new Incoterms® Rules 2020 according to the 10 key obligations and be able to classify how each Incoterms® 2020 Rule and their different families deal with different aspects of a trade transaction. In addition, you will learn to simplify international transactions where laws around insurance, payments and responsibility for goods vary hugely from country to country
Legal and Regulation
Learn to simplify international transactions where laws around insurance, payments and responsibility for goods vary hugely from country to country. Some countries do not have regulations saying which terms must be used meaning you could miss out on business opportunities when a party offers less favourable terms.
Using Incoterms 2020 in international trade will also help to reduce the incidences of bribery and unfair business practices. 
What are Incoterms 2020?
Incoterms are the authoritative rules which clearly define the responsibilities between buyers and sellers of goods and services, ensuring the delivery of sales contracts. They're globally recognized, enable clarity in contracts, and could avoid costly trade disputes, claims and litigation.
Incoterms 2020 is the latest update to the Incoterms rules and will be coming into effect at midnight on the first of January, 2020. Incoterms were first developed in 1936 by the International Chamber of Commerce (ICC) in an attempt to simplify communicational shortfalls involved with international trade.  
Simply put, Incoterms are hugely important for anyone selling or moving goods abroad. So whether you're an importer or exporter, freight forwarding company or trade financier, credit insurer or law firm, it's likely that you use Incoterms to govern trade.
Why Study an Incoterms 2020 Course?
Learn from the experts:
A comprehensive Incoterms Rules 2020 guide written by experts
Essential knowledge:
Incoterms 2020 define the monetary and procedural aspects of all international shipping practices. This makes it is essential for any business operating internationally to understand them if they want to ensure timely payment of goods and services
Futureproof your business:
The Incoterms 2020 rules will provide a common framework you can rely on, even when new technologies, government policies and environmental regulations are constantly shifting the global trade landscape
24/7 access:
All of TFG's recommended courses are online so they can be taken at any time of day, from anywhere in the world. Learn at your own pace with a course that fits your schedule. 
Course Overview
Introduction to Incoterms® 2020 Rules

2010 versus 2020 – What has changed?

Multi-modal Incoterms

EXW Ex Works

FCA Free Carrier

CPT Carriage Paid To

CIP Carriage And Insurance Paid To

DAT Delivered At Terminal

DAP Delivered At Place

DDP Delivered Duty Paid

Sea and Inland Waterway Transport

FAS Free Alongside Ship

FOB Free On Board

CFR Cost and Freight

CIF Cost, Insurance and Freight

Most Common Mistakes and how to avoid them
Further details
There are no specific prerequisites for this course, however, students need to be able to read or write in English. 
Fees: 
To be confirmed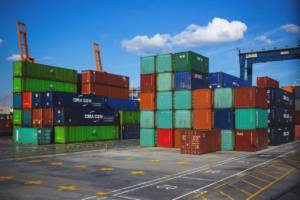 Extras (from TFG) 
By registering for this course through the TFG partnership program you will also receive:
A free hard copy subscription to TFG's Trade Finance Talks magazine,

A free subscription to TFG's podcast series, and  

A free subscription to TFG's e-newsletter
TFG produces a wealth of educational videos and guides for businesses on topics around trade, and shares industry knowledge through its role as strategic media partners for trade conference providers around the world.
Attracting around 100k monthly readers, our online publications (the Trade Portal) have a global audience in 185 countries. Our newly launched specialist content hubs provide guides, thought leadership articles and features on almost every aspect of trade. Gaining access to this wealth of information will be the perfect supplement to your supply chain finance certification and will enable you to continue learning and increasing your expertise. 
Download our Free Guide & Keep up to date for when TFG's Incoterms Course goes live! (Mid October)