Welcome to our Agri Hub
Keep up to date with the latest agriculture and soft commodity finance news from Trade Finance Global
Next Event: Agrimoney Live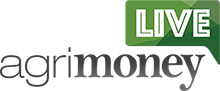 What is Agrimoney Live?
The conference focuses on commodities and specifically relates to agriculture. It takes place in the summer; being seen in the conference circles as 'the investors link to the food chain' and this year is held in the Millennium Mayfair between the 23rd and 25th May 2017.
Outside of conferences; Agrimoney provide news and content to the investment community globally. 
The conference looks at all aspects of the agri market; including the investment landscape; main events of the previous year and discussion around the forward-looking outlook. The conference is split into different focused days; allowing attendees to join on the day of their preferred focus.
Attendees will be split between those in the finance community such as investors, asset managers, and VC's along with traders and agribusinesses who are well known in the industry.

Topics at Agrimoney Live 2017
The conference aims to have a diverse topic spread; including taking a look at agriculture markets and their performance based on political and economic shifts. With recent fluctuations in the market and with a year of instability; understanding the effects on investment and trade flows is vital.
Opportunities and return will be analysed along with criteria for these investments. Also, innovative technologies will be touched upon and their benefits explained.
The idea is to touch all areas that interest producers, traders and financial institutions.
Themes for Agrimoney 2017
We have seen many changes in the previous year and much consolidation in the agriculture sector. It will be interesting to explore the supply chain and the effects on agricultural production and profits. An investigation in the reasons for change and recent activity are of much interest along with the background of vertical and lateral integration
Capital flows; including funding gaps in global agricultural trade and trends in the market
Acquisitions in today's world and where they are coming from. Partnerships and the view on investment in today's market
The growth of agri tech and what it has meant for producers and traders. Increasing yields and efficiency in the area
Advancement in monitoring software and how this has affected crops. We have seen changes in relation to drones optimizing crop yields, weather and soils systems; along with predictive analytics to better understand risks in relation to supply
Monitoring in relation to the environment has changed along with crop management techniques. Sustainable food growth schemes have also increased in credibility
Blockchain and securely recording of transactions in the market; how this is leading to increasing efficiency and improved cooperation
The fragmentation of farmland in areas of Eastern Europe and the potential opportunities related to regional arbitrage
We look forward to the event and to moderating the trade finance panel this year.
Trade Finance Global have partnered with Agrimoney to bring you limited discounted tickets
Discount Description: TFG has secured limited discounted tickets at Agrimoney LIVE, available on a first come first serve basis.
Please keep in mind that these offers are not available in conjunction with any other offers and are eligible for new registrations only.
In order to register for your exclusive 20% discount, simply need to register here: https://www.eventsforce.net/pulse/95/register, and use the code AMLSPEAKER when prompted.
All attendees must be registered prior to the event.