TFG Accountancy Training Hub
We want to help you become well versed in helping your clients access funding to grow internationally, access working capital funding, or bridge funding gaps.
Trade Finance Training Hub – Welcome
Helping a small business or small business owner find affordable funding options used to be relatively straightforward. A few years ago, there was only really one place to go to get funding at a competitive rate, which were the high street banks. However, more recently, post-recession, banks have taken their focus away from small business funding.
Not only does our training hub provide a crash course in many business funding terms, but we also have dedicated partners to assist in accessing business funding.
We've put together a series of videos and documents on all elements of trade finance to help you understand some of the complexities and hopefully break down debt finance into digestible topics.
Do your clients need funding?
Topics we cover
Why work with us?
Trade Finance Global is changing the world of debt finance. Helping businesses access funding to grow is the bread and butter of what we do. We're an enthusiastic group of people disrupting the world of trade finance.
Want to get certified for free?
For a short time, and as part of completing this training hub, we are offering a TFG trade finance certificate for accountants who watch all of the videos and read the guides. To apply for the certificate, we'll be providing an online quiz which will be available to complete soon!
Find out more here.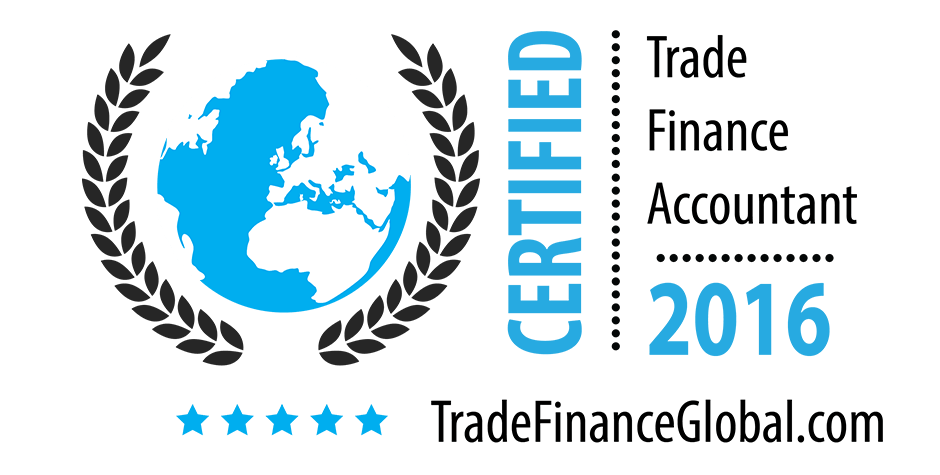 An Introduction to the different types of funding
Many SMEs will need to access capital or business funding at some stage in their life cycle in order to fulfil large orders, bridge the cash flow gap and grow. At Trade Finance Global, we understand the pressures CEOs and business owners face when it comes to funding. There are lots of different types, and some may not in fact be appropriate for a particular business. At one stage, the bank was the place to go as a one-stop shop for all types of business finance, but in the last few years, the funding landscape has changed dramatically. We've created a funding quiz – you can find out what type of business funding animal you are in the quiz below! We've also put together a short guide highlighting the different types of business funding – access the finance guide here.
[qzzr quiz="92709″ width="100%" height="auto" redirect="true" offset="0″]
A guide for any business importing or exporting goods or services
Trade Finance is a term covering many areas of debt finance, for businesses looking to import and export abroad. Trade finance covers the working capital gap between doing a job and getting paid. It includes Letters of Credit, invoice finance and receivables finance. We've summarised how trade finance works in a short video below.
What is Trade Finance?
How to release working capital from unpaid invoices
Invoice finance facilities allow businesses to essentially 'sell' their invoices to funders in return for the majority of the invoice being funded up front (for a small fee). Invoice finance is widely used to bridge working capital gaps and there are two types; invoice discounting and invoice factoring. Both are commonly used to release cash into a business and often the funder will take on some of the risk of the invoices that are to be paid in 30-120 days.
Video: What is Invoice Finance?
A trade finance instrument used to help companies import and export
Letters of credit (or LCs) are financial instruments banks and non-banks use to purchase goods or services from a supplier or seller on behalf of a business. It provides some form of guarantee of payment once a business then goes on to selling those goods or services to its end customers, and can be used to provide a business funding for 30-120 days. There are several different types of Letter of Credit – we've put together an extensive Letter of Credit guide here.
My client needs an LC or trade finance
Are you looking to export abroad?
View our export country guides
Release working capital from existing assets or purchase high value goods
Asset finance allows businesses to either purchase assets such as cars, vehicles and equipment and pay back on agreed terms, or sell back existing assets it owns to a financier in return for an injection of cash to provide a business with working capital.
Video: What is a Asset Finance?
Mitigate currency risk and maximise margins when trading in different currencies
International businesses, or businesses trading abroad might need to purchase or sell goods in different currencies. Given that over £3tn of foreign exchange (FX) are traded every day, FX is volatile and currency values fluctuate 24 hours a day. Therefore mitigating currency risk and maximising margins when purchasing or selling in different currencies is essential for a business. Within trade finance, often a currency facility is required as part of a transaction.
My client wants to enquire about currency solutions
Video: Currency Solutions